I was pregnant with my 1st child and we had decided not to find out the gender. However I did know I wanted to have my little ones name up on the wall over the crib. So when she was born I was more then excited to get that done on a few hours of sleep here and there. We had registered for a gender neutral crib set and I decided to also purchase separately some of the matching sticker decals. These days crib sets come with every last detail in mind. Although I also suggest you don't buy everything in sight, pick some pieces then check out other stores for more items and ideas.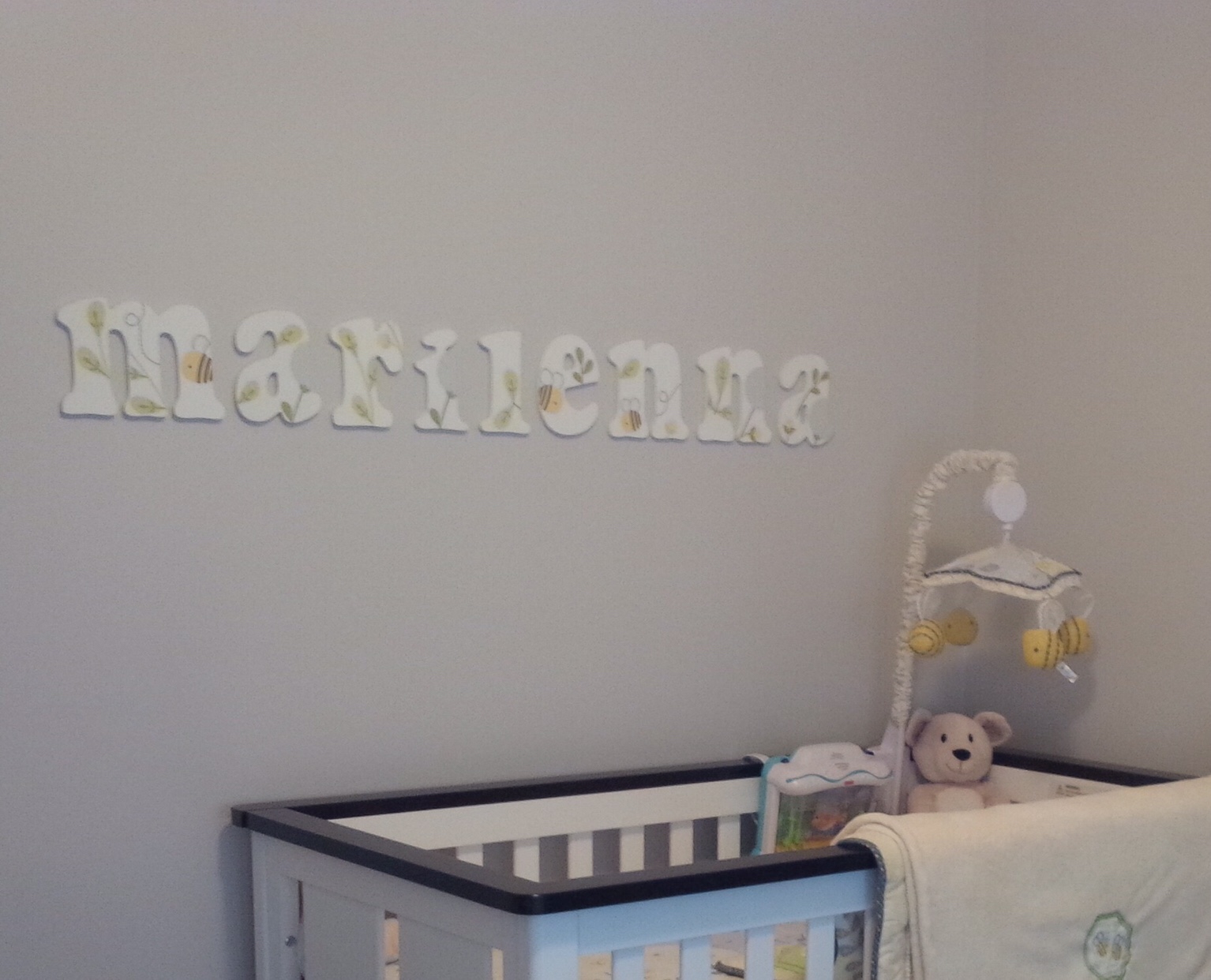 Materials required:
Level
Letters
Stickers
Scissors
Heavy duty mounting tape
I went to Michaels and picked out a style of lettering I liked. I carefully picked what stickers went well on each letter. I purposely placed some stickers off the edge and cut accordingly. Once I was done that I took my double sided tape and placed it all over the backs of each letter. I grabbed my level and the first letter, removed the protective layer off the tape and proceeded to place it using my level. From there I went on to the next letter using the first letter as a guide.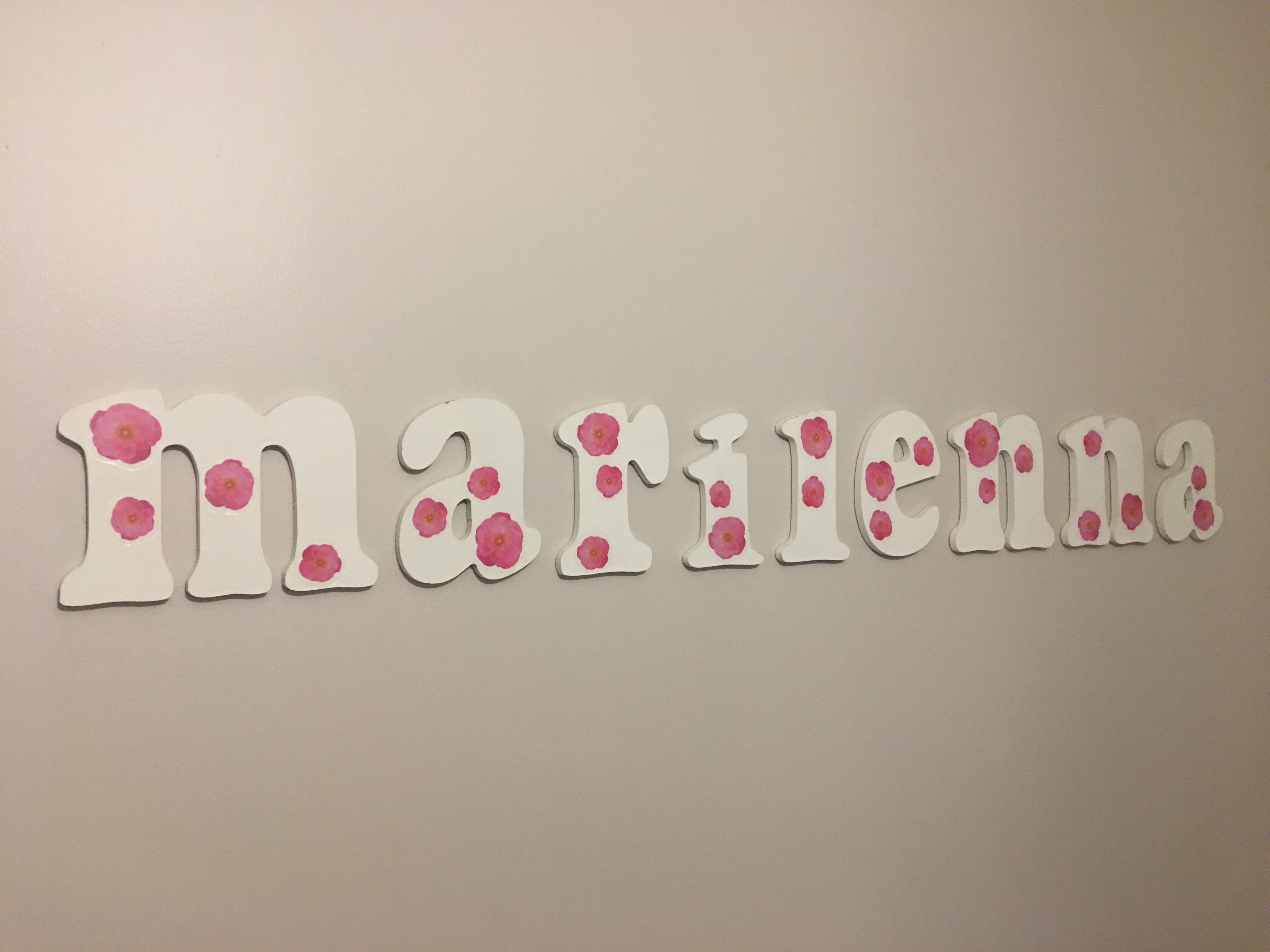 When my 2nd one was on the way it was time for Marilenna to get a fresh new look. I had some pieces from her baptism that I put aside knowing that sooner or later I would reuse. One day I was at IKEA and came across some wall decals in pink that would go well and on sale. I picked up two packages and used the flowers to decorate her name once again.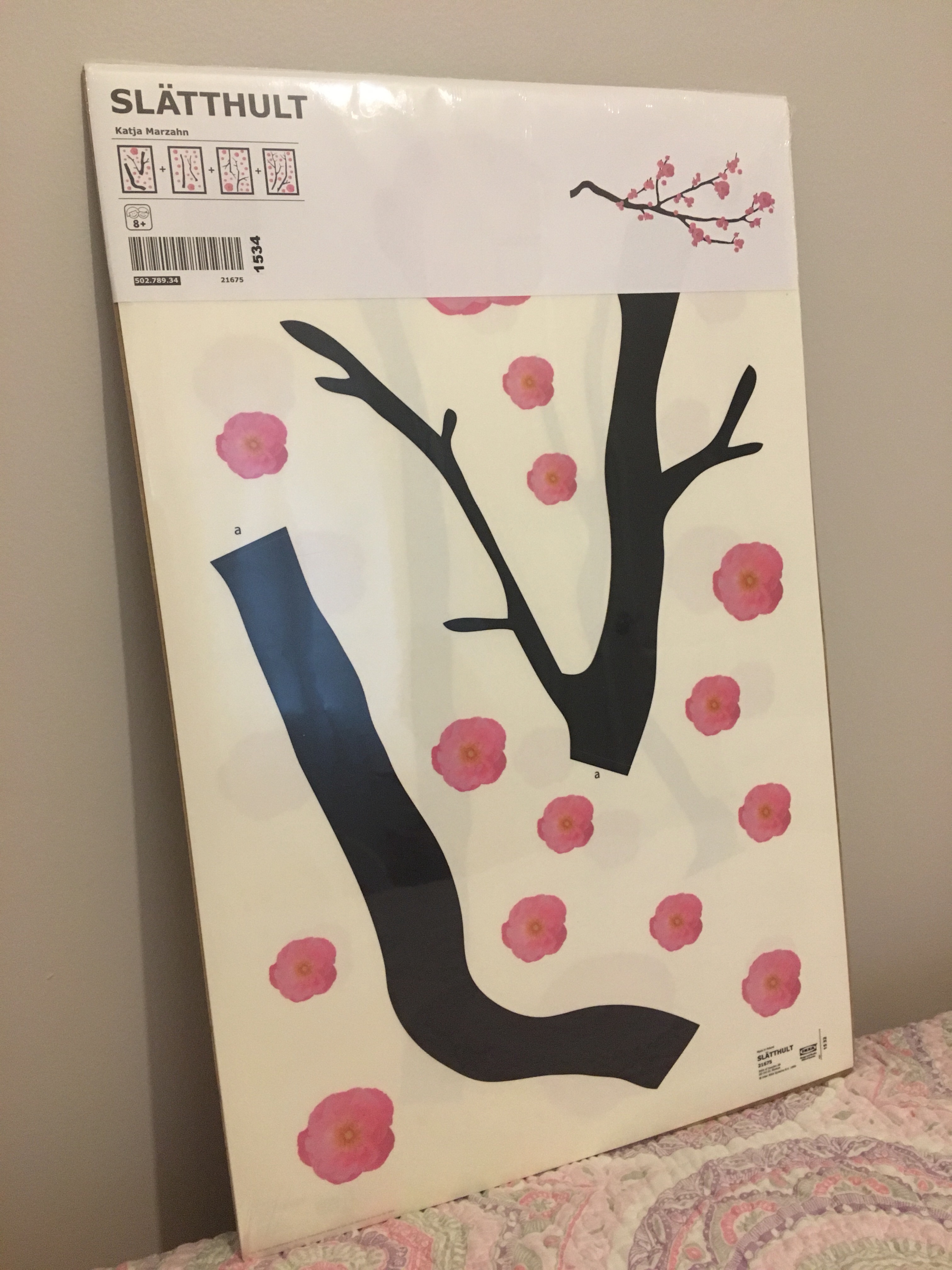 I also used some flowers to decorate a preexisting tree decal in her room and a light switch. In the end everything came together.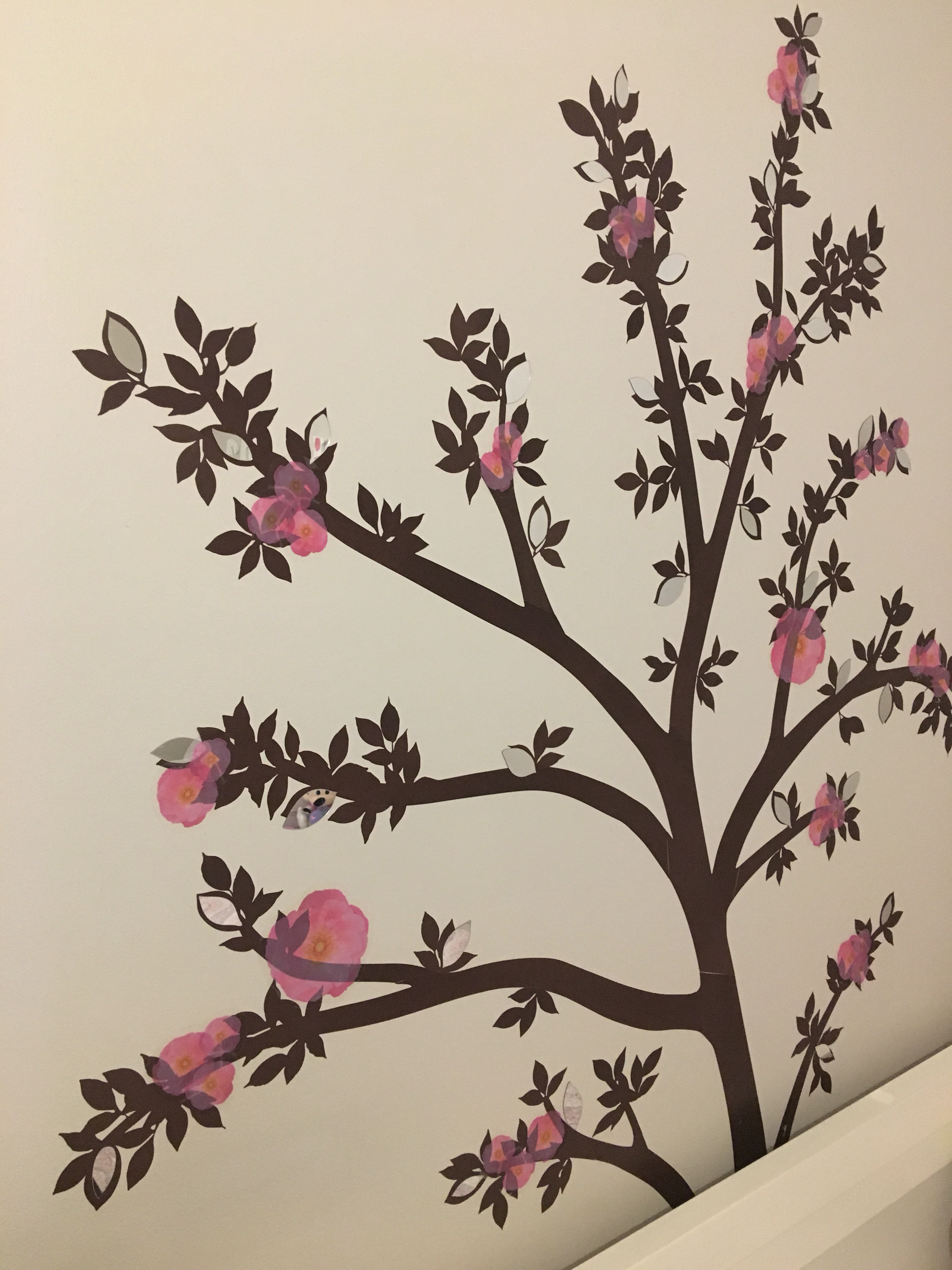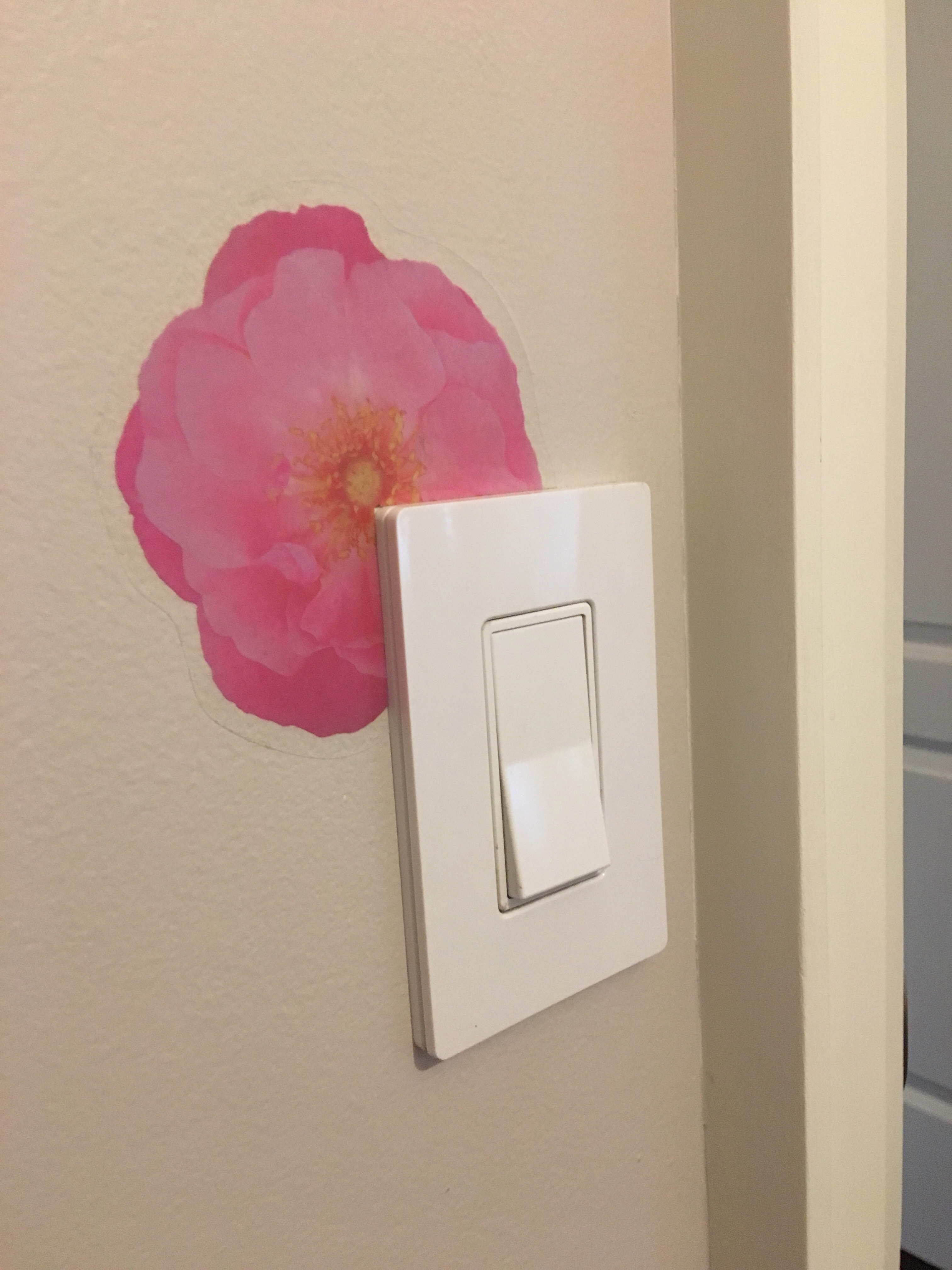 I ended up using the tree branch from the package in my new baby room. I found new stickers at Michaels with the colours to match the crib set that was handed down to my 2nd.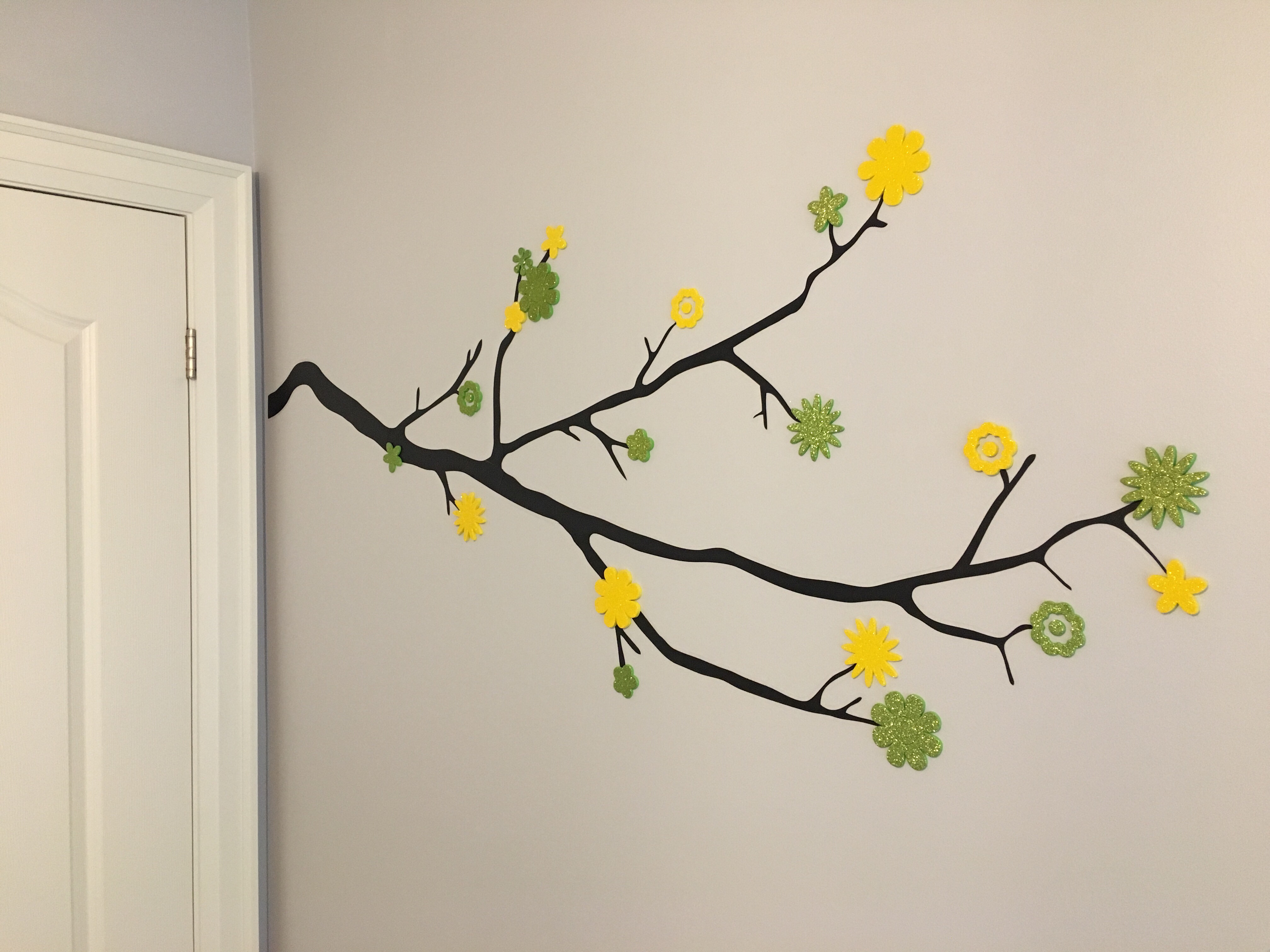 I couldn't resist to once again display my little one's name up on the wall. However another option could of been an oversized initial. That would of worked just as well.