I made these yummy treats for the first time ever for my parent's New Year's Eve party. If you don't know by now I love cream cheese anything, sweet and savory I'm great with both. In the past I've made cream cheese dessert balls complete with graham crackers on the side. However I wanted something more presentable this time, since it was a special night and all. Instead of one giant ball in which you would have to spread on a cracker, I made bite sized ones topped with a pretzel.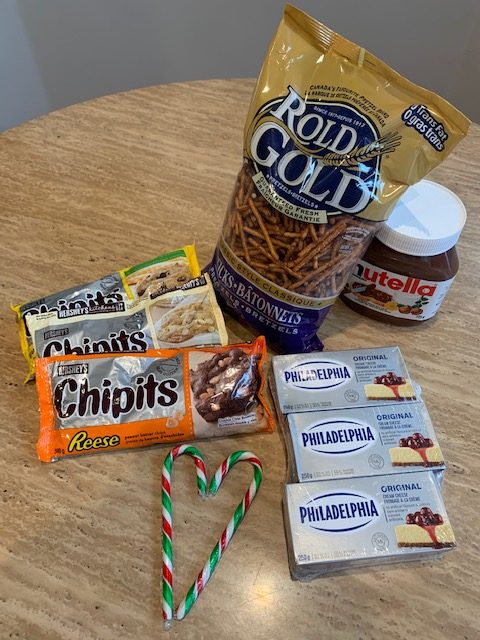 For your base you will need unsalted cream cheese and chocolate spread. I used Nutella, since it's my favorite. Or get creative and use peanut butter and chocolate together for example. From there pick different Chipits to cover the cream cheese bites. I even had some leftover candy canes from Christmas, which would make for a crunchy, minty exterior.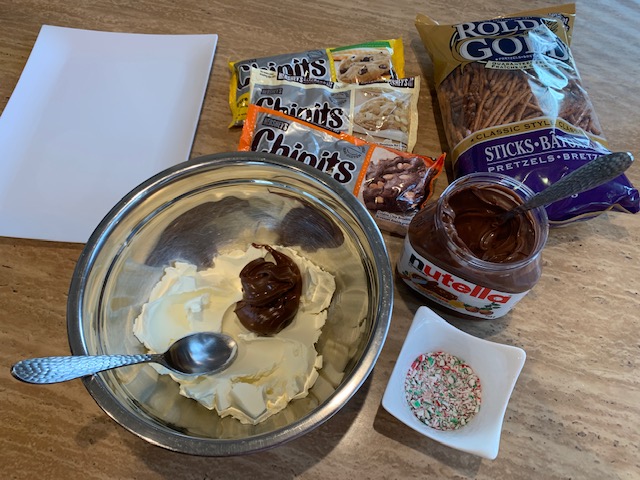 Take the cream cheese out earlier and let it sit, once it's room temperature add it to a mixing bowl. Then add your chocolate spread, add as much or as little as you want. I recommend you sample it and adjust if need be. Keep in mind that you will be covering your bites in Chipits, which will also make them sweeter.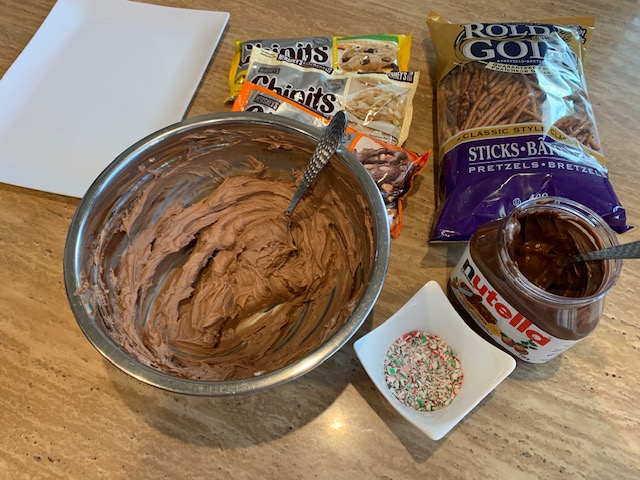 Once you have thoroughly combined the cream cheese and chocolate spread, you can begin rolling out your bites. Take a teaspoon and eyeball a small amount, then use the palms of your hands and roll it into a ball. As seen in the picture above, I started with the candy cane exterior. I took my candy canes and placed them in a durable clear bag, then I took a mallet and crushed them into tiny bits. Finally I placed them in a small bowl ready to roll my bites in.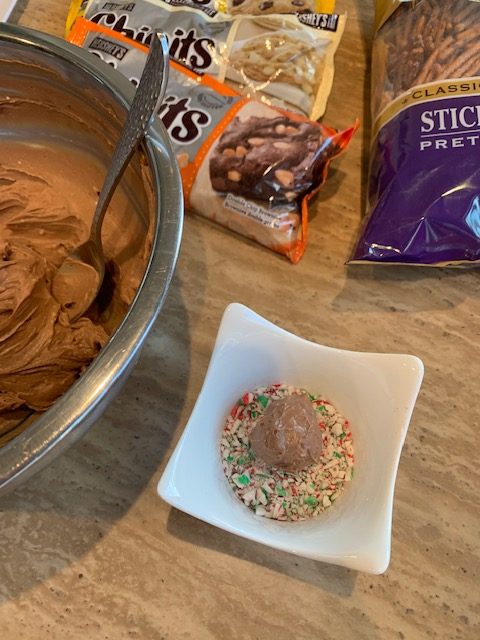 Once your bite is completely covered place it on a platter, and continue on with the other bites. As you can see from the picture bellow, I had also set up other bowls with the various Chipits. Once again get creative and mix the Chipits for more flavor options.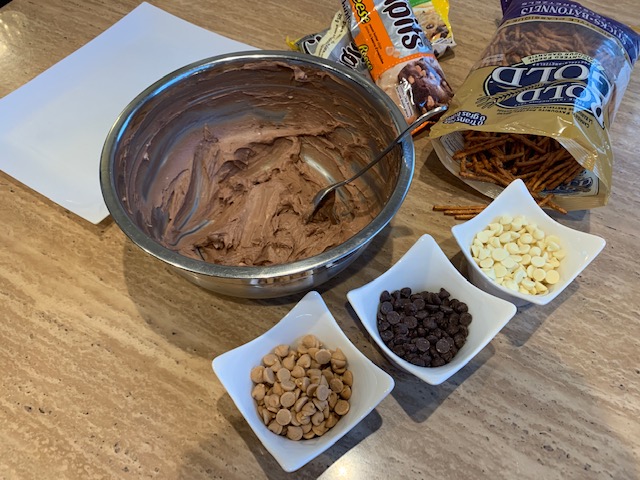 Once your all done place them in the fridge covered, until your ready to serve them. I recommend to add the pretzel sticks just before you present them to your guests. If you add them earlier, the moisture from the cream cheese will make the pretzels go soft. As you can see from the picture bellow, I also left some of my bites without pretzels. These no bake bites are easy and fun to make with endless possibilities.
These were decadent and quickly devoured, if only I had one right now. When your looking to treat yourself and or your guests, these chocolate cream cheese bites are perfect.