I can't believe the holiday season is over, truthfully I'm kind of sad to see it go. Especially all the endless foods and drinks and fun times with family and friends. On the bright side entertaining never ends, so I'm sure there's a dinner party just around the corner. On that note, today I want to share my cheese ball bites I made for my parent's New Year's Eve party. My mom is a fan of my jalapeno cheese ball that I usually prepare, so she requested that for her appetizer table. However I wanted to try something different this time, instead of a giant cheese ball I wanted to make bite sized ones.
Basically I wanted them to look fancy even though realistically it's just cheese. By adding a pretzel stick to each, essentially made them cheese ball lollies for guests to easily pick up and enjoy. As you all know I love finger foods and this was perfect, it can easily be paired with a variety of crackers and or bread options. I also decided to use stuffed olives instead of jalapenos this time. However the possibilities are endless, just use ingredients that you enjoy most together. Keep in mind the cream cheese is your base, I used two packages of unsalted cream cheese. Depending on how much you want to prepare, use as much or as little as you want. You can also use salted cream cheese instead, up to you entirely. To that, pick one or two more cheeses that would go well, for example one of my favorites is old cheddar.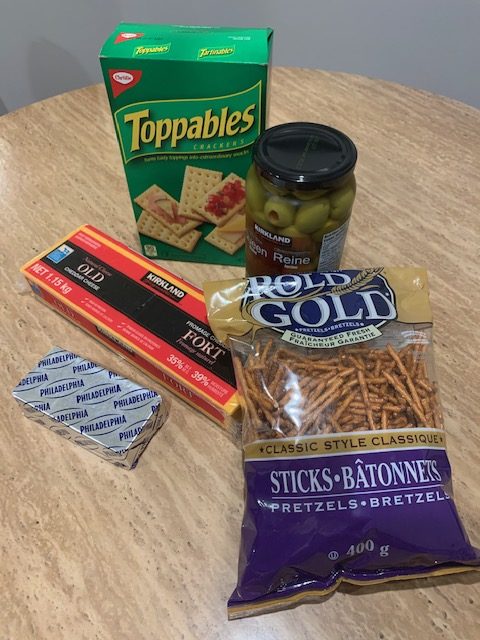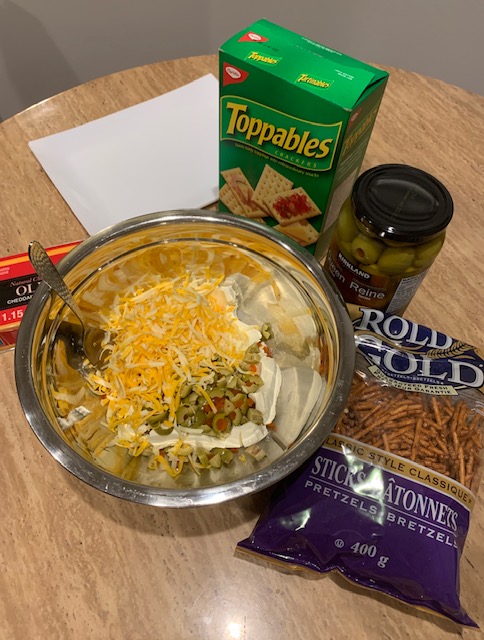 Use a mixing bowl and add your cream cheese, then take a tablespoon and mash the cream cheese. If possible, take the cream cheese out of the fridge earlier so that it can become room temperature. To that add your shredded cheese of choice, add as little or as much as you want. From there slice the olives into bits and once again add as much as you want to the mixture. I recommend tasting the mixture so you can adjust if need be. Lastly mix everything together until thoroughly combined.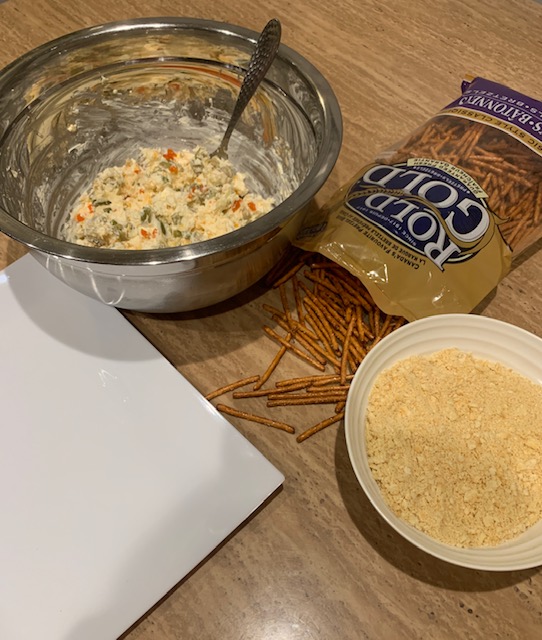 Once the mixture is combined you're ready to begin rolling bite sized balls. Take a teaspoon, grab some of the mixture and roll it into a ball in the palm of your hand. From there you can leave the balls as is or in my case I decided to roll the balls into crushed crackers. Keep in mind, if you're not planning on serving them that day, then I recommend not to do this step until the day of. Since the moisture in the cheese will make the crunchy crackers soft. I also added a pretzel stick to each ball, again don't add those until the day off or you will end up with soft pretzel sticks instead. Pick a simple platter and arrange your cheese ball bites in rows. It's really all about presentation, something so simple and easy to make can end up looking extra special. Who doesn't like a good glass of wine with cheese anyways?