For my sister's baby shower I decided to go with a baby duck theme. Just a side note, I will have a separate blog post on the actual event with more details and photos. Today, I would like to share with you how I made these easy but super cute duckling cupcakes for the event. These would also be perfect for a farmyard themed party and Easter, which will be here in no time.
Ingredients for ducklings:
Yellow Peeps
Orange jelly beans
Yellow coloured granulated sugar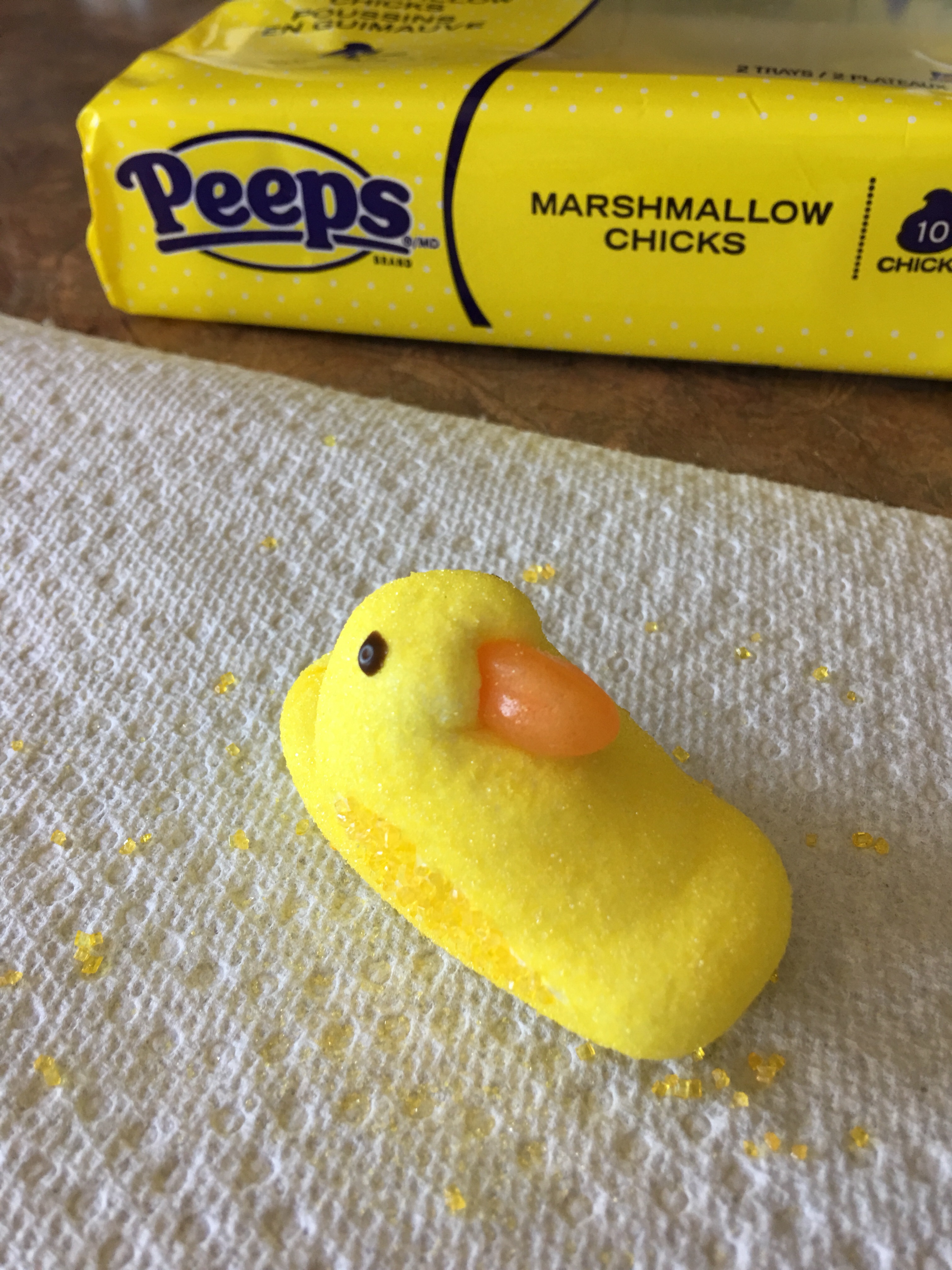 I separated the Peeps and noticed a sticky side where each Peeps was stuck together in the package. I then applied the sugar to the sides, creating an illusion of a little wing. I took the Jelly beans and cut them in half. I made a small cut with a knife where the beak would be on the Peeps and stuck a Jelly bean there.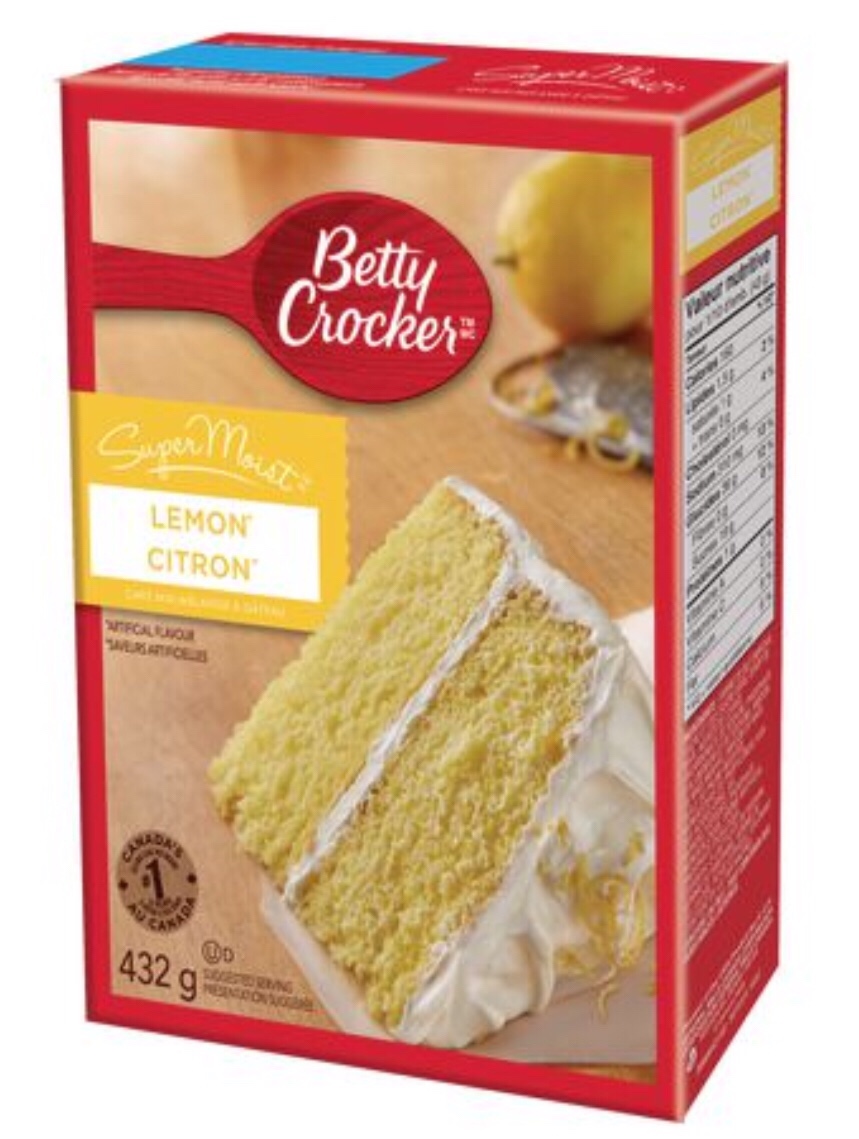 I used the Betty Crocker lemon cake mix for my cupcakes, while those baked in the oven I prepared my icing. I knew that a cream cheese icing would go very well with my lemon cupcakes, so that's what I made.
Ingredients for cream cheese icing:
1/2 cup or 1 stick of salted butter softened
8 ounces cream cheese softened
3 to 4 cups icing sugar
2 tsp pure vanilla extract
I used my mixer to beat the butter and cream cheese together then slowly added the powdered sugar and vanilla. This recipe will make approximately 3 cups of icing. Keep in mind the more powdered sugar the sweeter the icing. Once mixed I filled a piping bag and generously covered the cooled cupcakes. Then I added a duckling to each and placed them neatly on trays with lids. You can serve them that day or store in refrigerator for a day or two.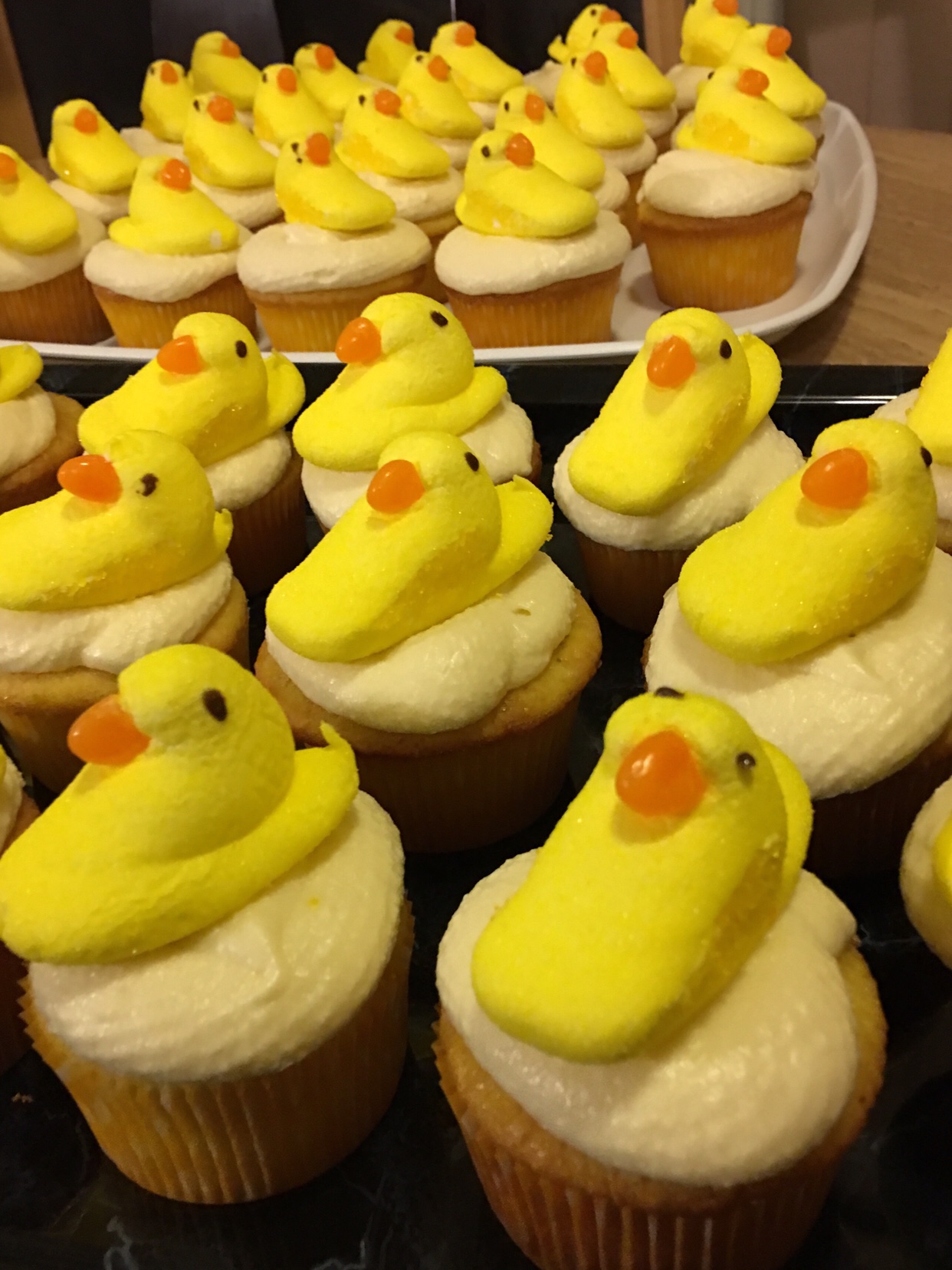 On the day of the event, it was easy to transport the trays. When it was dessert time I simply transferred the cupcakes onto a plastic four tiered stand that my sister had. Once again I was very pleased with the outcome of these cupcakes. Not only did they fit the theme perfectly but I was able to take a popular Easter treat and transform it into a cute duckling.