Last year my sister hosted her daughter's first birthday. It was a mermaid affair with a colour pallet of purples, blues and gold as the accent. She wanted to do a dessert table with the cake as the center piece. So of coarse I was in charge of the cupcakes and cookies. I was happy to do it for my niece but also excited about the theme and creating yummy treats for her big day. I was on Pinterest in no time searching and compiling an album of inspirations and ideas. I couldn't wait to begin, I just knew this dessert table would turn out mermaid worthy.
First off some shopping, since I've never done an under the sea theme I didn't have any cookie cutters. My sister and I visited one of our favorite stores, Golda's Kitchen. She wanted mermaid tails and scalloped seashell cookies and of coarse they had a big selection. We also picked up gold paper cups for my cupcakes. I could seriously buy the whole store if I could, they have everything and anything. However at the time I hadn't finalized how I would decorate the cupcakes. Then later I decided to try out the three in one icing technique, which I ended up finding a kit at my local Michaels store.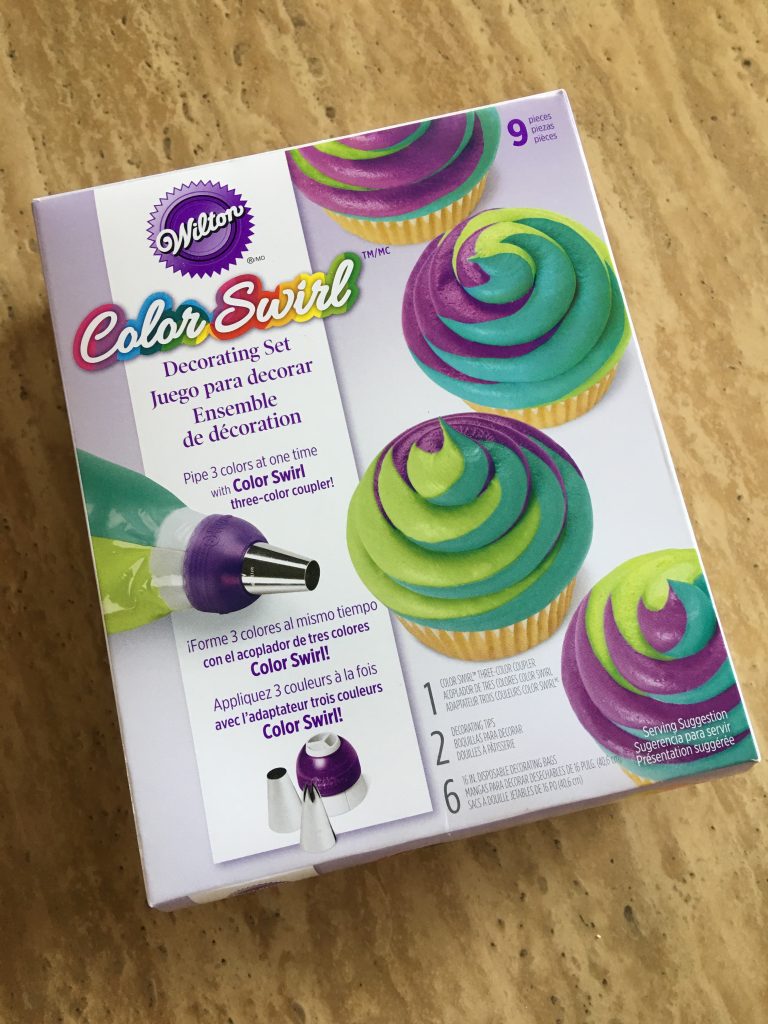 My plan was to try and incorporate the themed colour pallet with the paper cups as the accent. Also I wanted to try and decorate them to make them look like small coral reefs. The kit from Wilton had everything I needed and was pretty easy to use. However before the fun part could begin I had to bake my cupcakes, in which my sister wanted vanilla. So I grabbed a box of my go to cake mix from Betty Crocker. Good old Betty, you can always count on her products to help you cut corners and taste delicious. I was planning on making my own cream cheese icing so I was eager to start that. For the cream cheese icing recipe, head to the menu and search "Duckling cupcakes".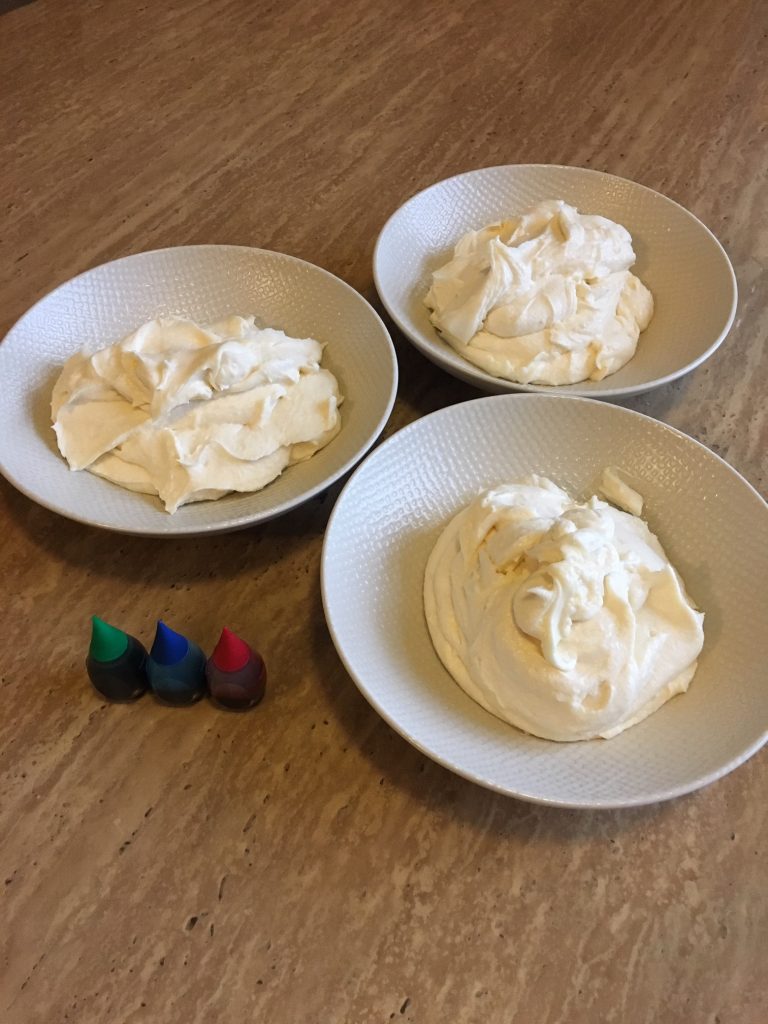 Once I made enough cream cheese icing I separated it equally into three bowls. Then I got out my food colouring, red and blue to make purple and green and blue to make aqua. As for the third colour I decided to make it a lighter shade of purple. I took one bowl at a time and emptied back into my mixer bowl. I added the food colouring accordingly and mixed it on low until it reached my desired colour. Then I scooped it out again and proceeded with the next bowl of uncoloured icing until I had all three colours mixed.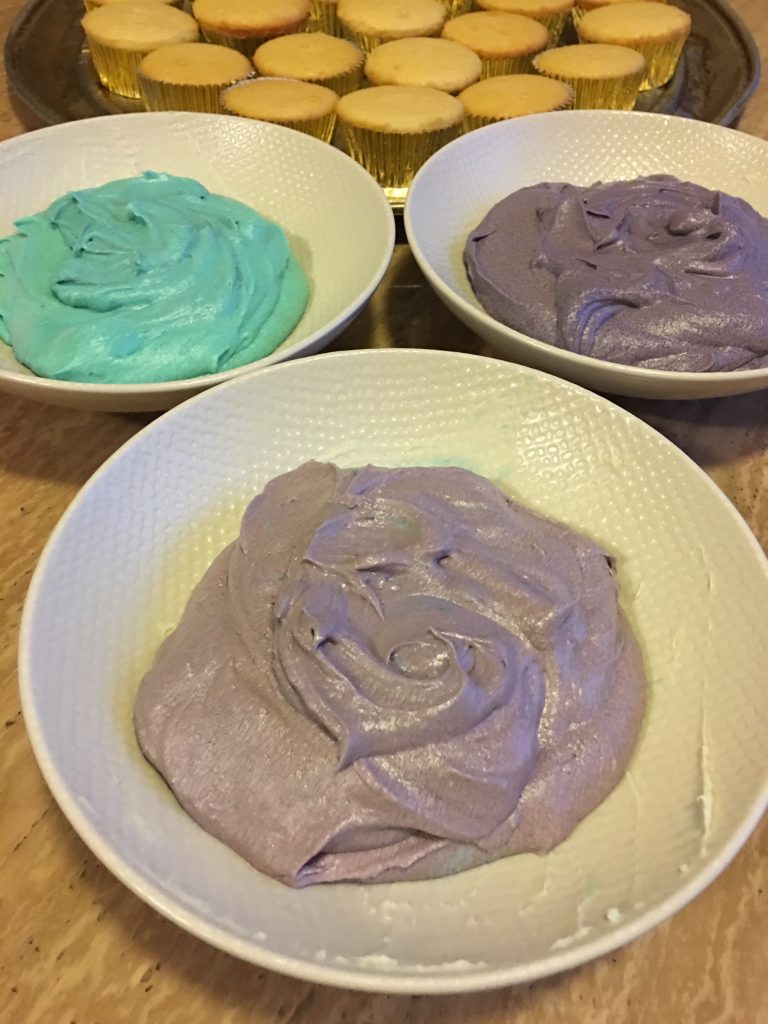 Once that was done I was pretty much ready to proceed with filling each piping bag with the icing. However before that I prepared my working area with everything I needed to decorate the cupcakes. I decided to also use some small and large sugar pearls I had on hand to top off the under the sea theme. I used a deep plastic cup to help hold up my piping bag so that I can fill them easily with the icing.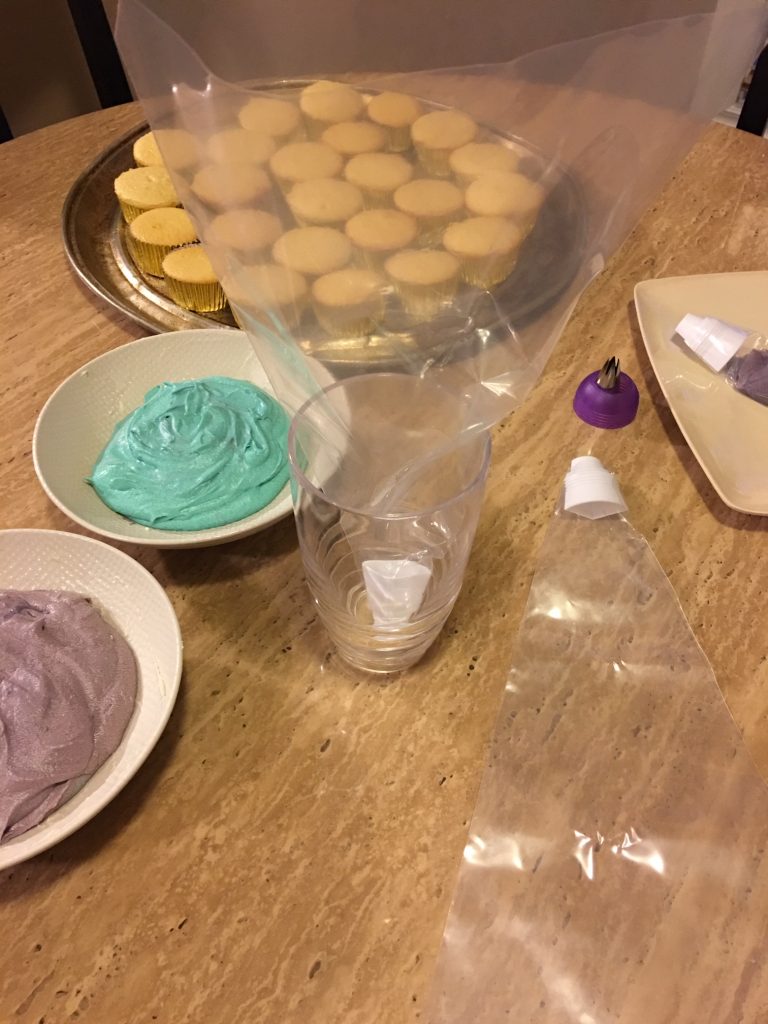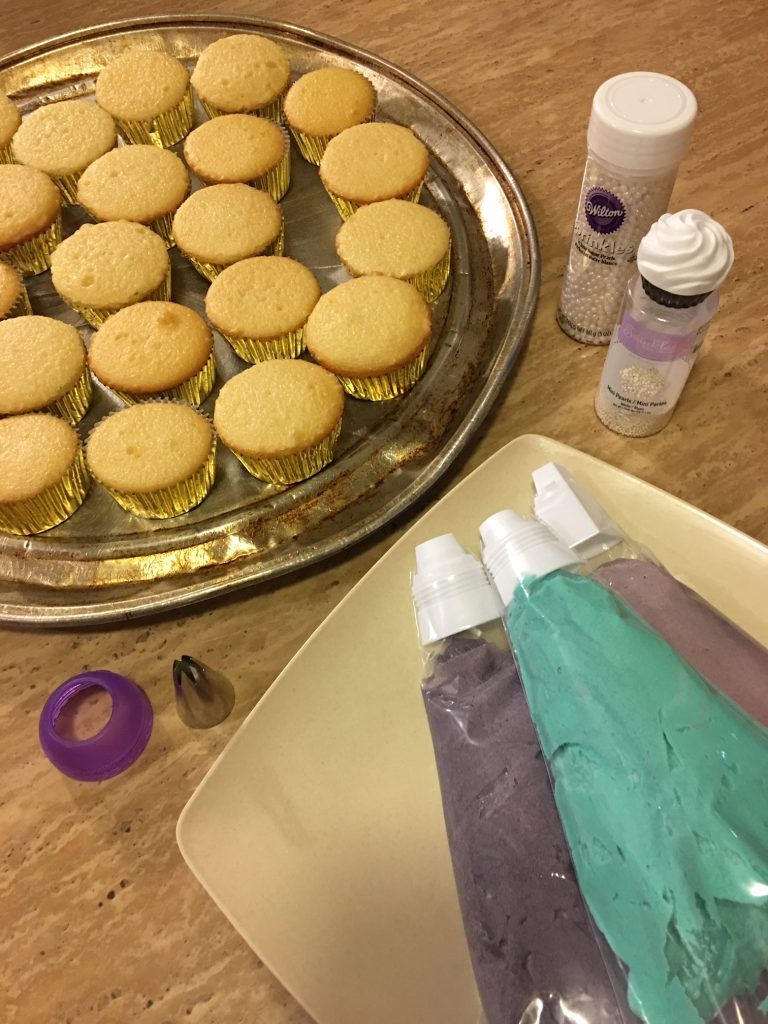 Finally when all the bags had been filled it was time to assemble the easy to use decorating set. First you connect the coupler pieces together then you slide on the decorating tip and last you twist on the purple ring.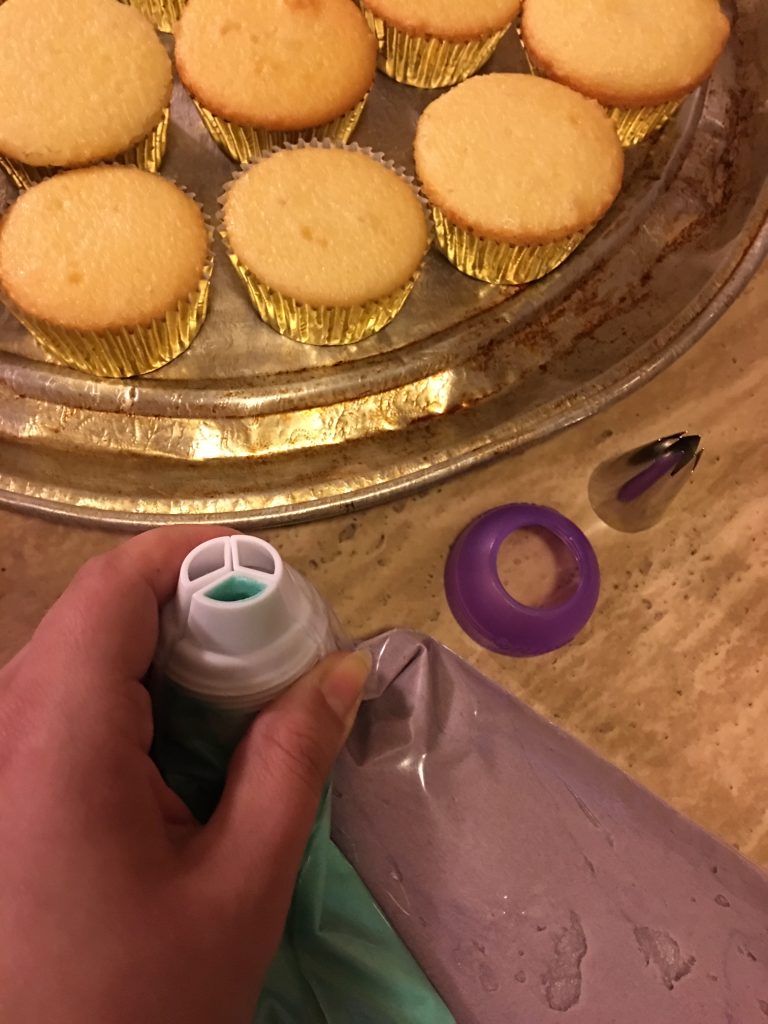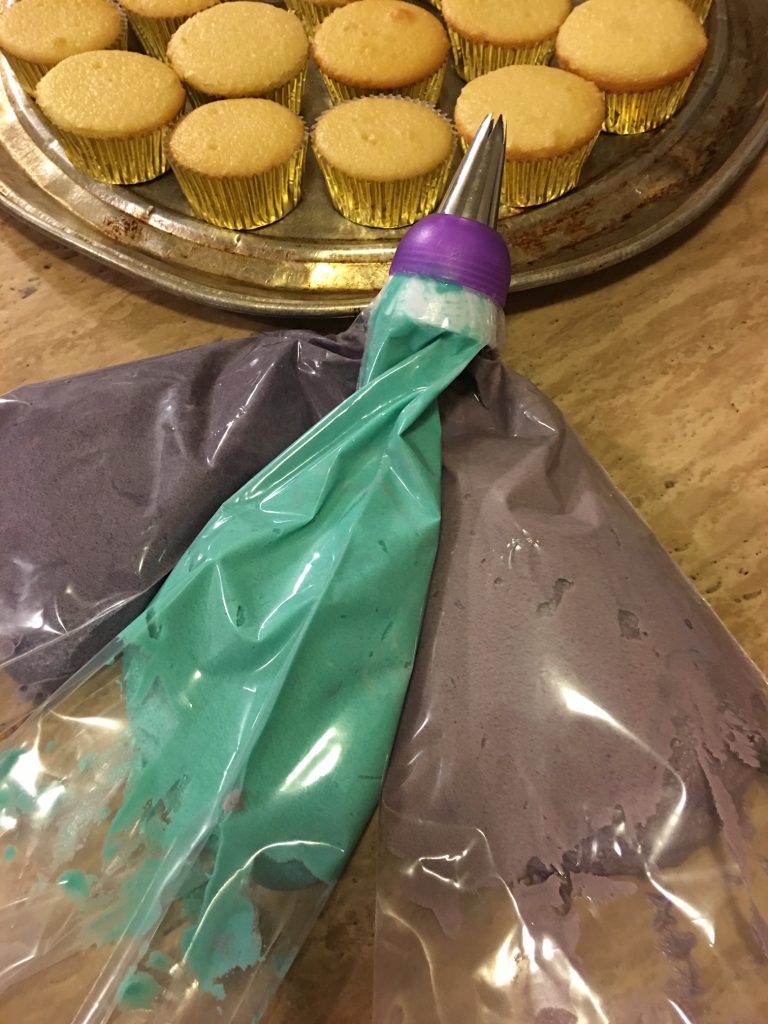 Now the fun part could begin. I finished one cupcake and added the sprinkles to it to see how it would look all done. From there it was smooth sailing with the rest of the cupcakes. I enjoyed trying out this decorating set and look forward to using it again. The only advice I would recommend is to make sure the three colours you pick are contrasting enough. That way each colour is more defined when you pipe out your icing. In my case, I wish I had made the one purple icing even lighter. I also believe it depends on how you decorate your cupcakes, certain piping designs show the colours better then others.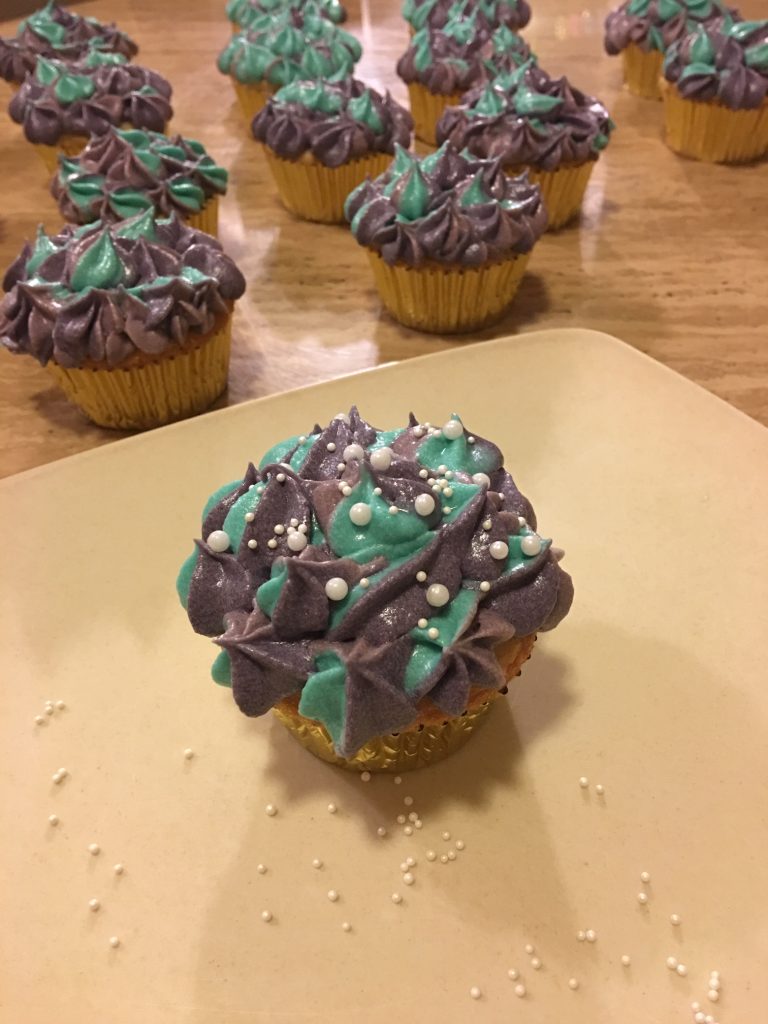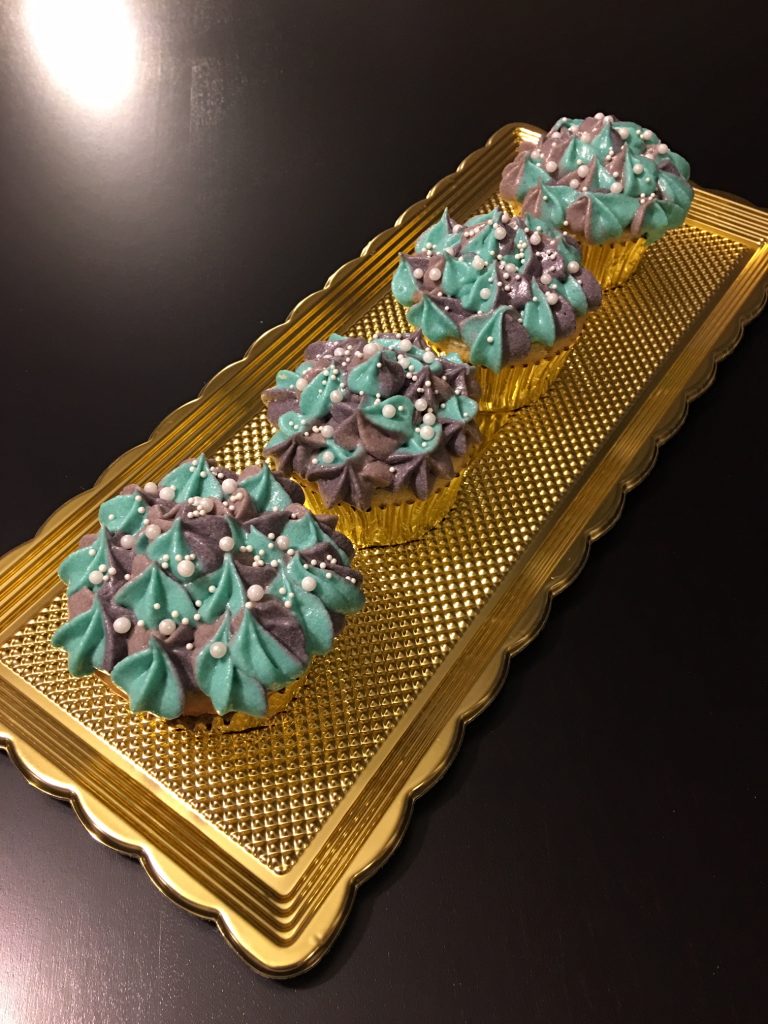 I also made my go to sugar cookies, perfect for decorating with icing. For this recipe, head to the menu and search "Springtime flower cookies". You will also find in the same blog the icing details. Once I finished baking my cookies and letting them dry fully overnight, I was able to start the icing and decorating. For the mermaid tails I decided to do the base colour in aqua then the details in purple. With the scalloped seashells I did a mix of aqua and purple as the base and the detail in white icing.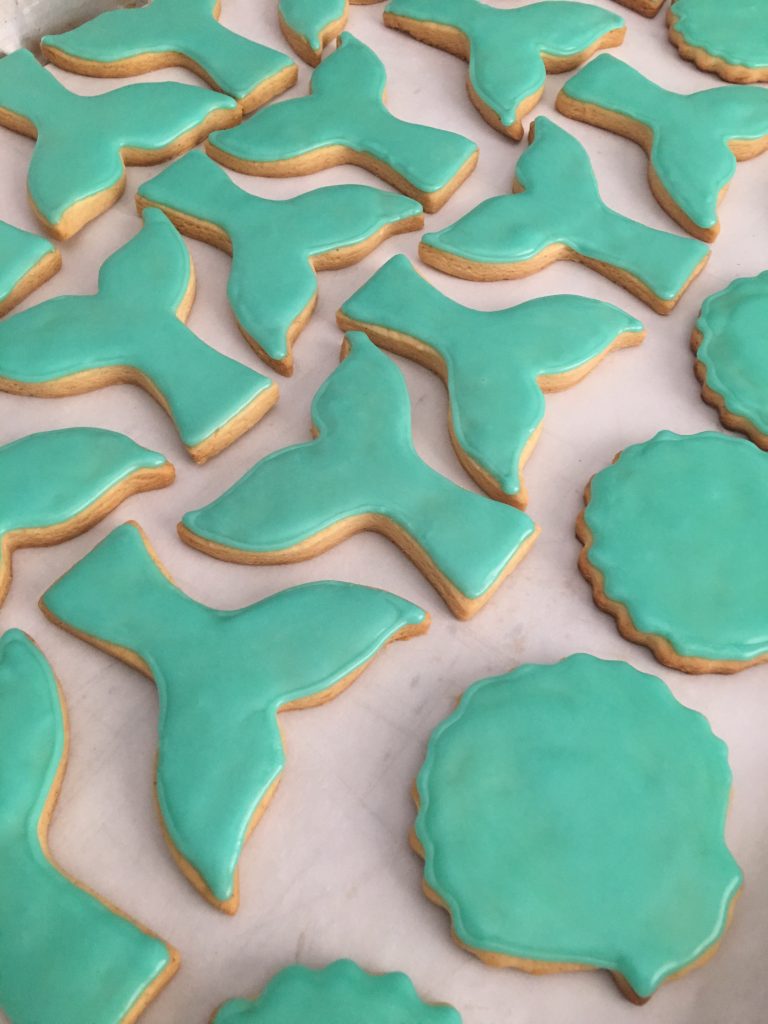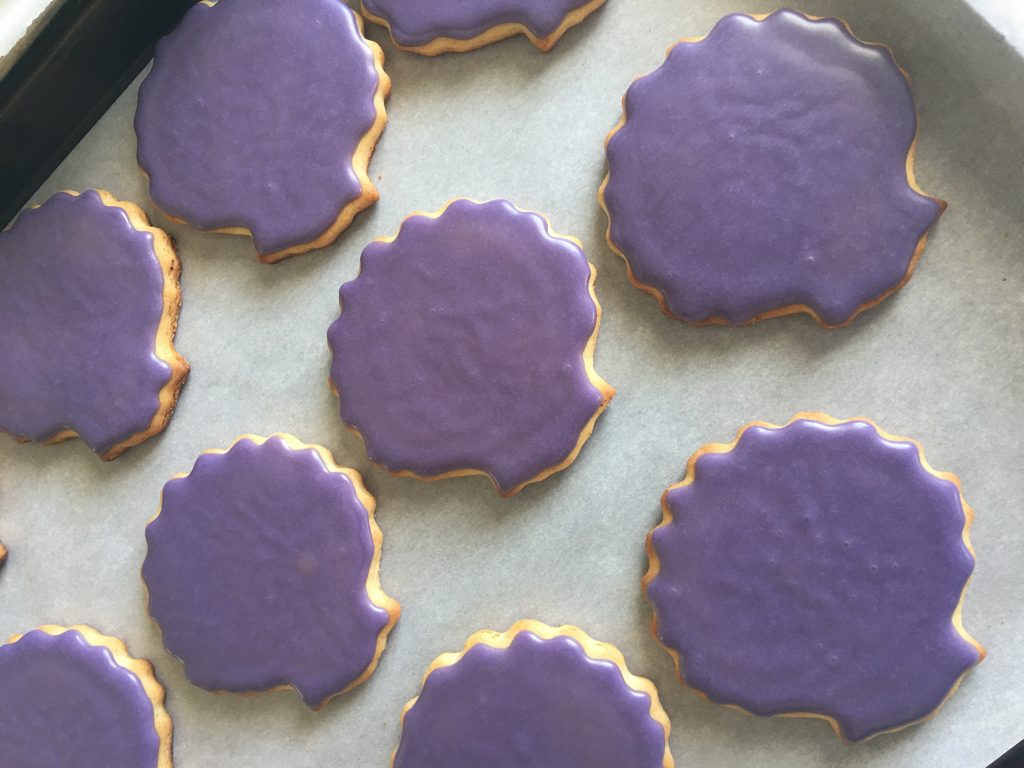 Check out Amazon for these cookie cutters and more
Adding the detail to each cookie is by far my favorite part, specially when it's a new design and it actually comes out pretty cool. The only thing extra I decided to add to the cookies was some edible shimmer dust. I simply took a small bowl, added some Vodka and some shimmer dust then mixed it quickly with my food paint brush. From there I applied the mixture all over my mermaid tails to give them that extra sparkle.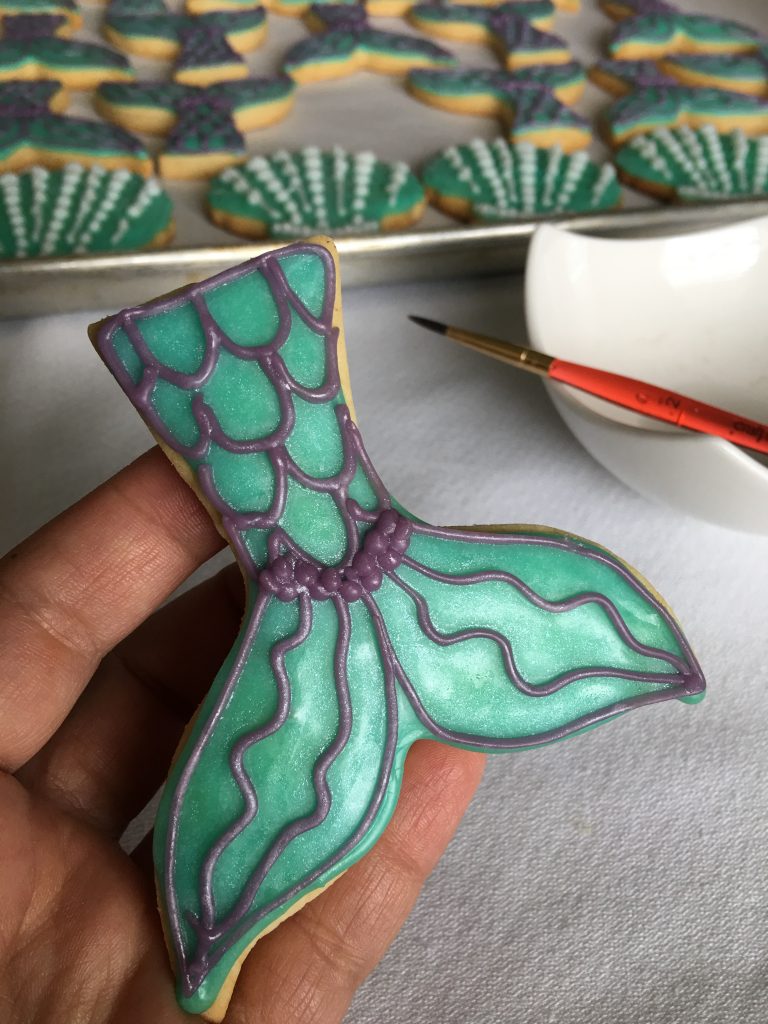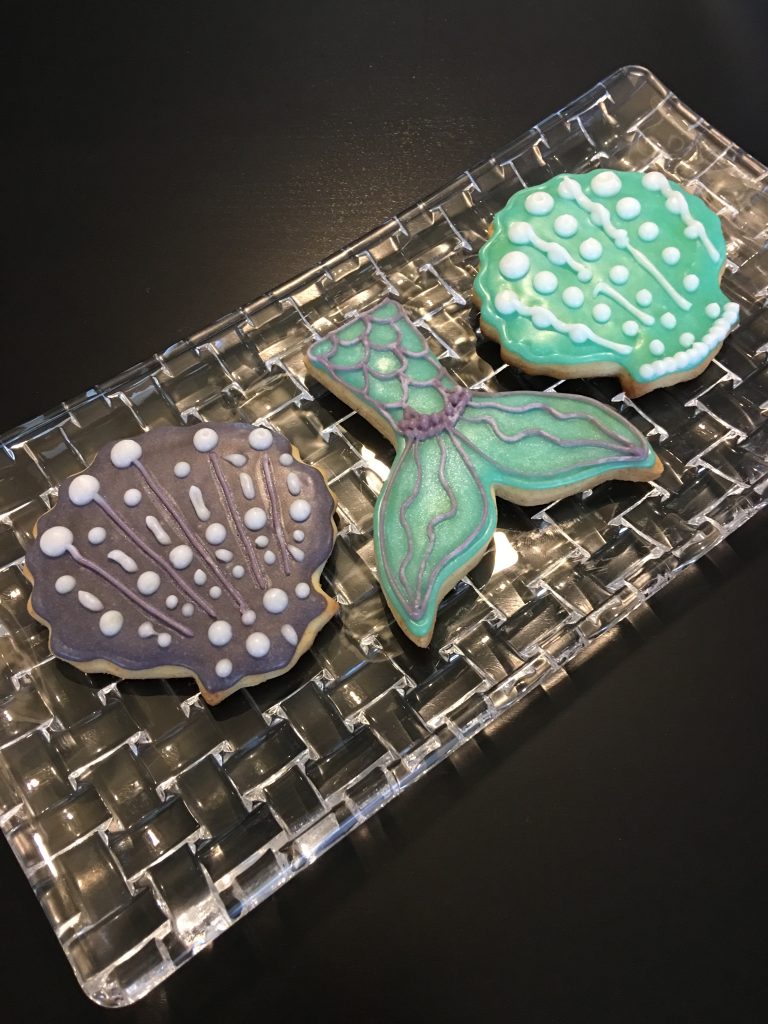 As I predicted, the dessert table turned out absolutely beautiful. My sister made her own cake pops and chocolate covered Oreo's. In which she did an awesome job, along with her sister in law from Select Bakery who made the lovely cake. The mermaid theme was defiantly obtained and you all know how much I appreciate a well executed theme. Most of all everyone loved the whole table and it made for a wonderful backdrop. It was nice that we could all come together to create a memorable first birthday for one very special mermaid.