We decorated the house for Christmas last weekend from top to bottom. Today I would like to share with you my fabulous finds for my fireplace mantel. First off, the house came with a gas fireplace which was defiantly something we would have loved to keep. Unfortunately whoever installed it was apparently not thinking straight. Lets just say worse spot ever, what I mean is I rather have seating then a fireplace. What joy is there to having a roaring fire if you can't sit and enjoy it. Long story short we got rid of it and decided to go with an electric fireplace with storage on a more suitable wall. Of coarse our T.V. was mounted above and it simply just all made sense. In the future I plan to upgrade the fireplace but either way I will make sure to have a mantel of some sort. Mantel's are perfect for decorating and showcasing your personality, specially if it's apart of the focal point in your room. Come Christmas time you want to extend the decor to all areas of your home and of coarse a mantel helps with that.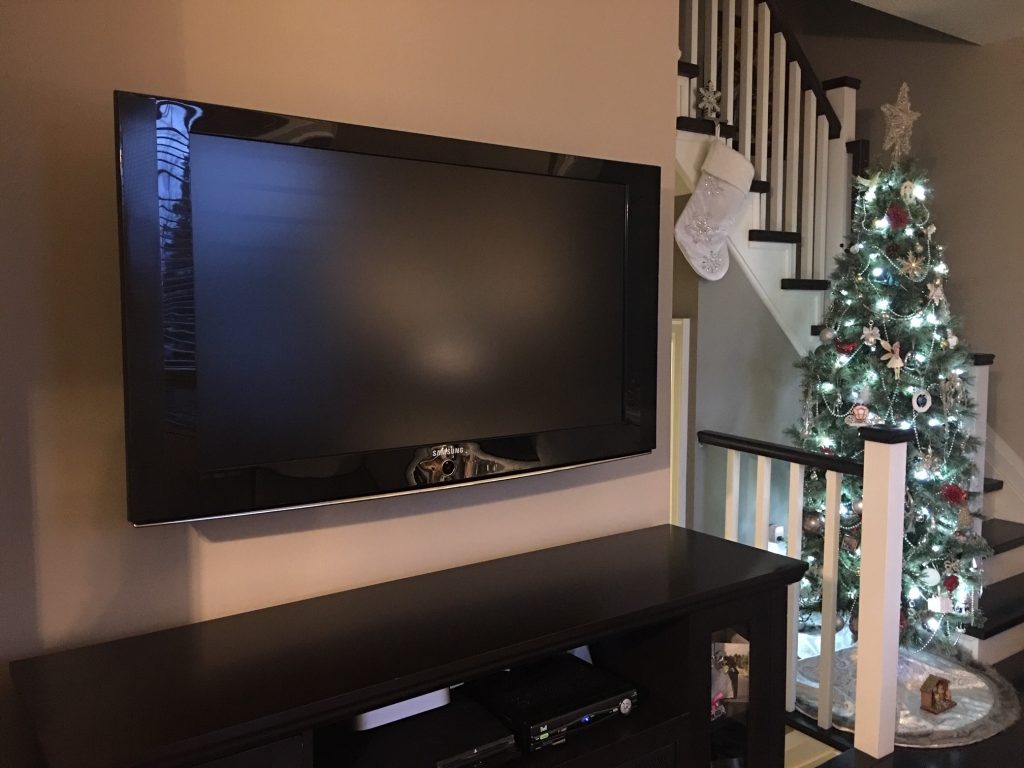 These days there are so many options and items available for Christmas decorating. Whether you like the traditional faux or real garland, candles and or decorative figurines either way there is something for everyone. Garland is the most popular choice for decorating a mantel and it defiantly has come a long way. From simple to fully decorated with lights or custom to fit your Christmas theme, the possibilities are endless. I was browsing one day at Home Sense and came across a beautiful oblong door wreath, however I thought it was garland. I fell in love with it right away, it had everything I wanted such as decorative ornaments, faux fur flowers and lots of glitter. The colour pallet was perfect as well, silver, champagne gold, grey and white. I knew it would fit well with my other decor and Christmas ornaments. I just simply had to have it although the price was a tad high, then when I finally held it in my hands and realized it was a door wreath I became even more discouraged. I left disappointed and couldn't stop thinking about it, it practically had my name on it and so I knew I had to go back. Thankfully it was still there so I bought two, I was on a mission to make it work.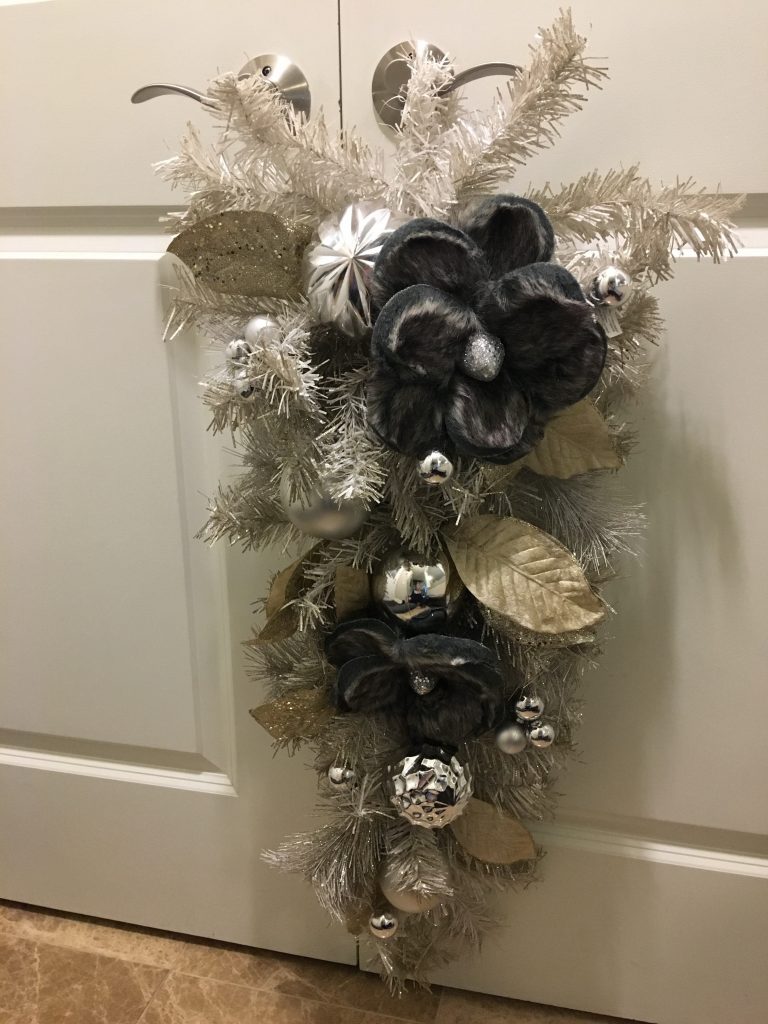 The plan was to take the two and but them up together intertwining the garland to create a continuous look. It worked out perfectly as if it was one beautiful piece of garland. I also love that it can be utilized in many other ways such as a centerpiece. I can picture this on a dining room table all done up for Christmas with candles lit. Truthfully I knew that spending the money now would later give me years of endless usage opportunities.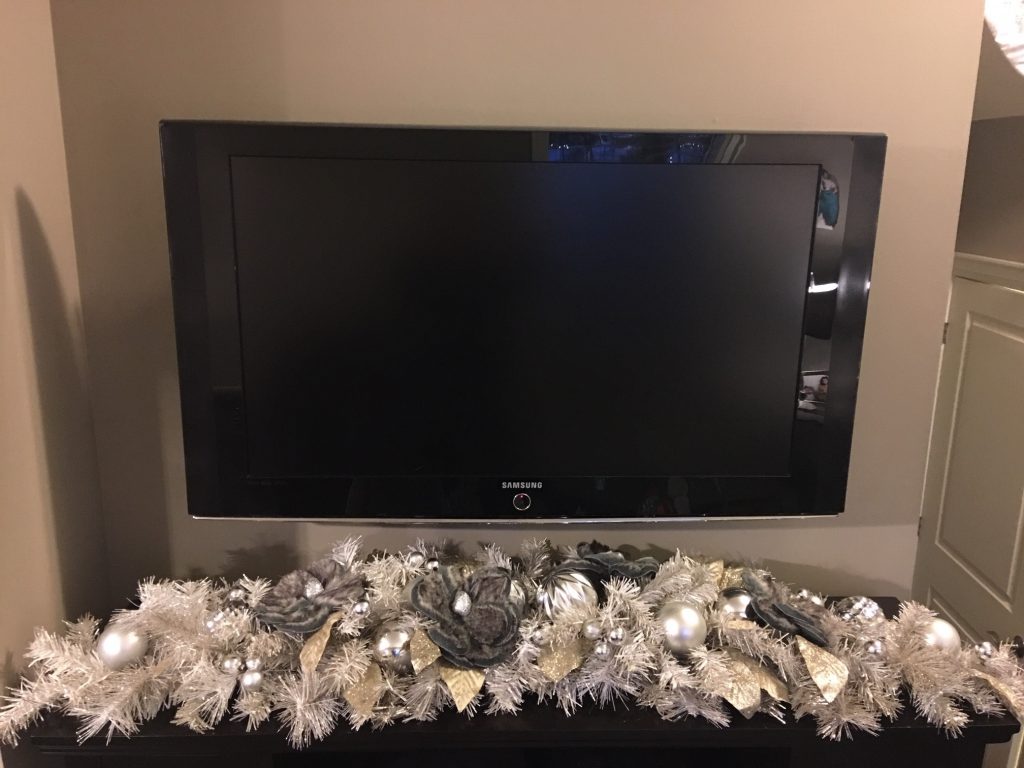 Next came the question of leaving this beauty as is or adding some lights for more sparkle. Since lighting options have also come a long way, I could purchase a string of LED's and feed it through my garland as if it came with it. The battery pack is so small these days I could hide it from behind and even program it to come on when I want and for how long. However this year I decided not to do lights but next year maybe I will. I had a set of three upright glass ornaments from a previous Christmas and unfortunately one had broken. Lucky for me the two remaining ones found a new home up on the mantel. Not to mention they both work perfectly well with the garland. I was shopping for a deer figurine for another area of the house when I found this gun metal glittery one. I knew instantly it would work well with my faux fur flowers from the garland. In the end all the components came together and formed a wonderful Christmas mantel. Remember to keep an opened mind when decorating, don't be afraid to mix different textures and metals such as champagne gold and chrome. Pick items you love not just because there trending and always go with your instinct. In the end you might just surprise yourself. Happy decorating everyone!!!