As I've mentioned before I have two daughters, Marilenna is my eldest. Even though she will be turning 6 this summer, I still remember the day she was born. When the time came to plan her first birthday, I already knew I wanted to do a princess themed party. Yes, the theme has been done time and again but it never gets old. Plus it was my opportunity to put my spin on this fairy tale theme. I wanted this memorable milestone to last forever in my mind and for our guests in some shape or form.
I decided to go with a colour pallet of various pinks, purples, white and lots of glitter. First on my list was the invitation. I wanted it to be extra special since this was her first birthday and all. I was also fortunate enough that my cousin from Istilia Roche Paper Flowers, was able to make them for me back then. Earlier, I found pink rhinestone stickers that looked like tiaras from Michaels. My plan was for each invite to have one along with a pink glittery boarder. The end result was defiantly fit for a princess.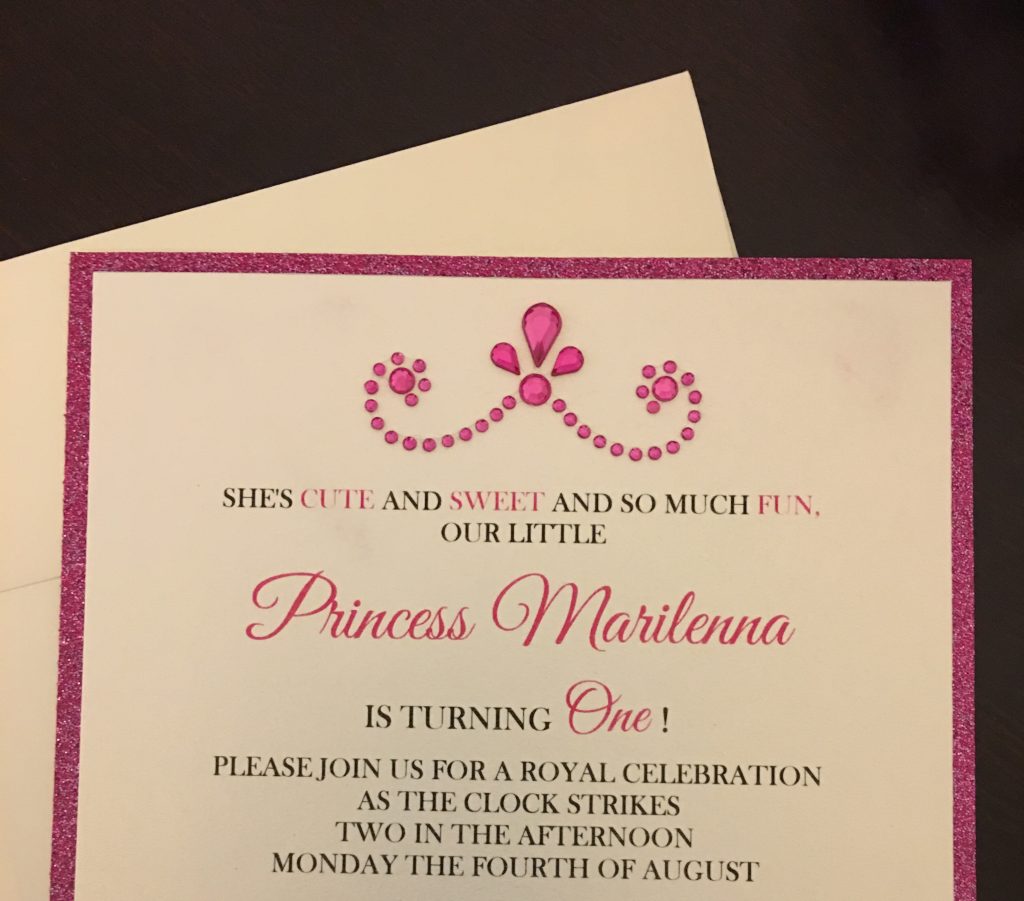 Next on the list was her birthday outfit, a princess must look extra special on her big day of coarse. I fell in love with a pink and white glittery tutu, with a personalized top. It also had an option for a hair piece, which I just had to have to complete the outfit. So I ordered everything, unfortunately I don't remember from where but these days you can find so many options online. When it arrived I felt the top needed some extra detail to finish it off. As you all know I like to tweak store bought items, so off to Michaels I went. I found silver trim that I knew my mom could add to the sleeves and neck line. The hair piece was a clip on and I had a feeling it wouldn't stay on her hair. While at Michaels I found a white stretchy headband, so I clipped it on and it was ready for the big day.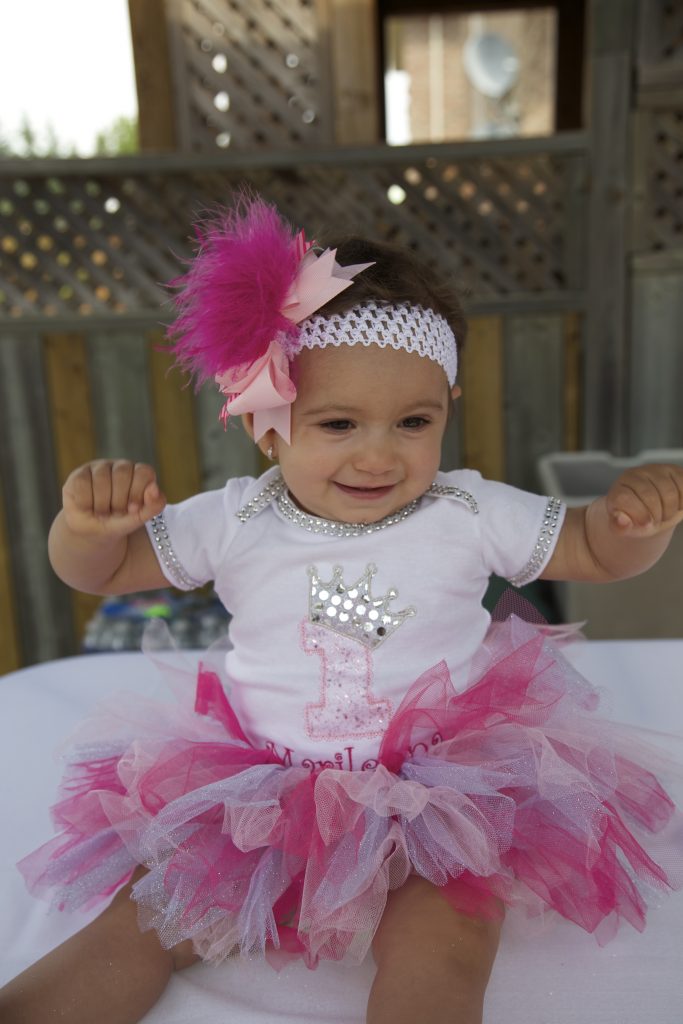 A cake fit for a princess was a must, therefore I headed to my favorite Italian bakery at that time. However due to change in management and a talented baker who left, the end result wasn't visually worth the price. Thankfully the cake was delicious and it still conveyed the princess theme. It was a sfoglia cake with batchio filling, a favorite of ours. Now a days I order most of our cakes at Irene's Celebrity Cakes in Mississauga, or Select Bakery in Toronto.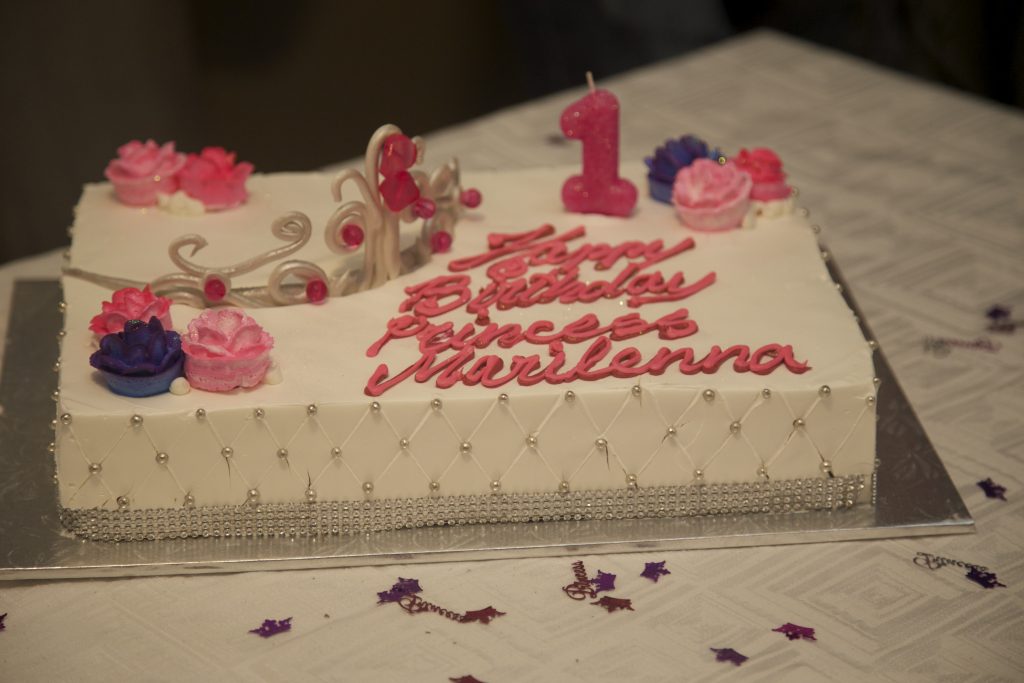 Since my daughter's birthday is in the summer we host our parties in the backyard. My husband and I own a big tent that we purchased for our engagement party, since then we've used it plenty of times. Defiantly a good buy, specially if you host big events at home. Easy to put up and take down and stores away neatly. We even add lights for when it gets dark, that way the party can continue into the night.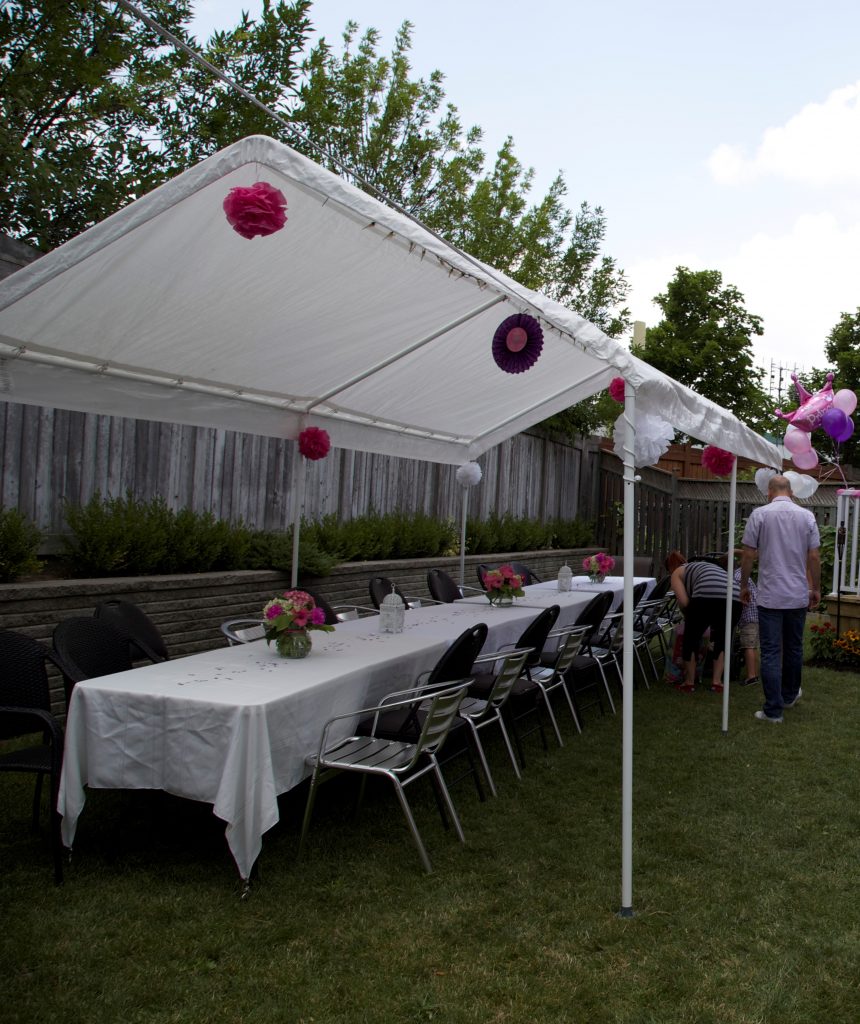 As for decor, one way to inject your colour pallet are flowers which tends to be my go to. Since it is a summer birthday we always have an endless supply of flowers. Between our garden and my parents, I was able to make centerpieces using flowers I had on hand for all the tables.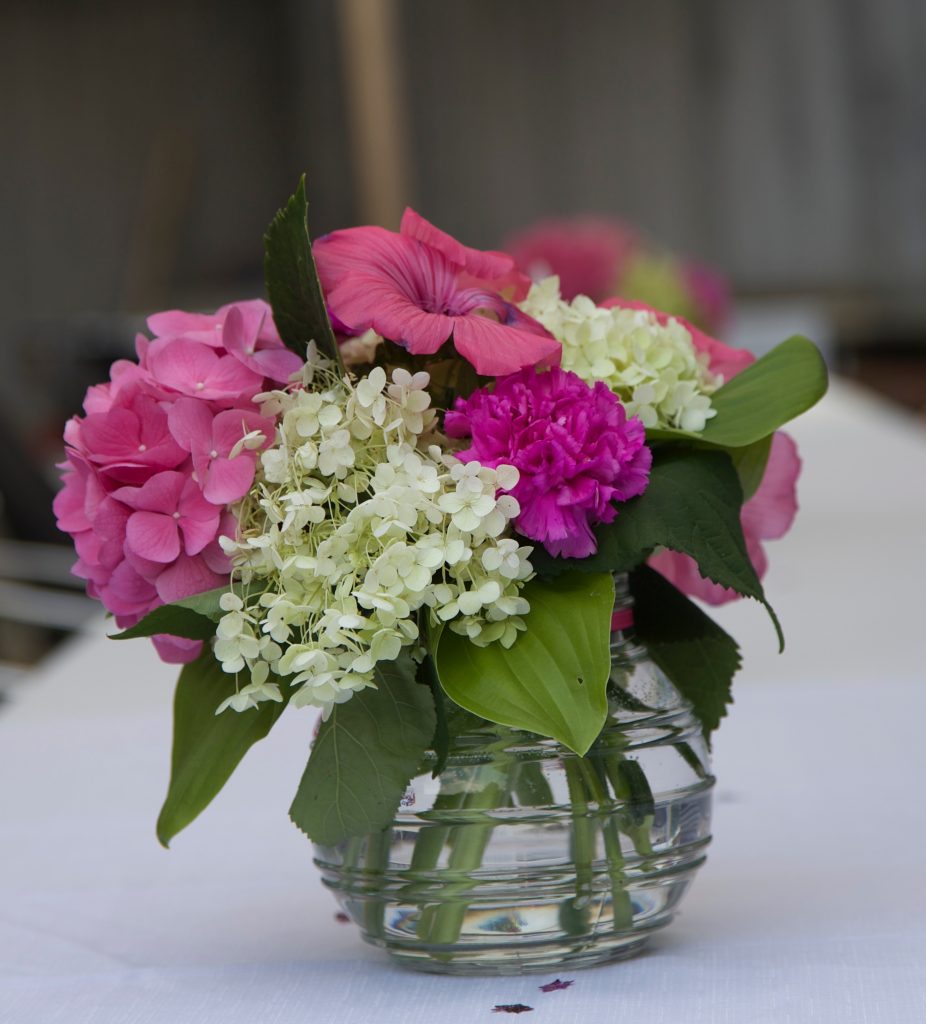 Besides the cake I wanted to have an alternative, so I decided to make cupcakes. Vanilla to be exact, with cream cheese icing and pearl candies. What better way then yummy treats to continue the theme.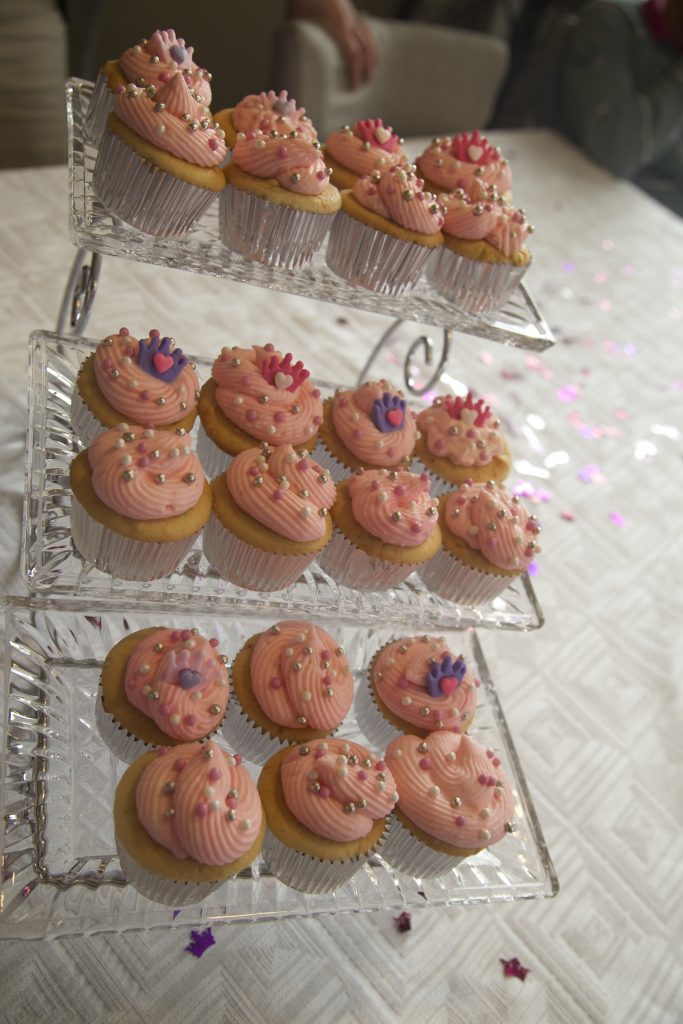 Since it was a milestone birthday I also made cookies shaped as crowns. My sister and I decorated them with pink and purple icing, each cookie was truly unique. Once the icing was dried we placed them into cellophane bags. I had purchased from Party City earlier, circle label cards and stickers that said thank you. We added those to each cookie using a pink ribbon and tied a bow. I then placed the cookies in a basket and gave one to each guest as a parting gift and thank you.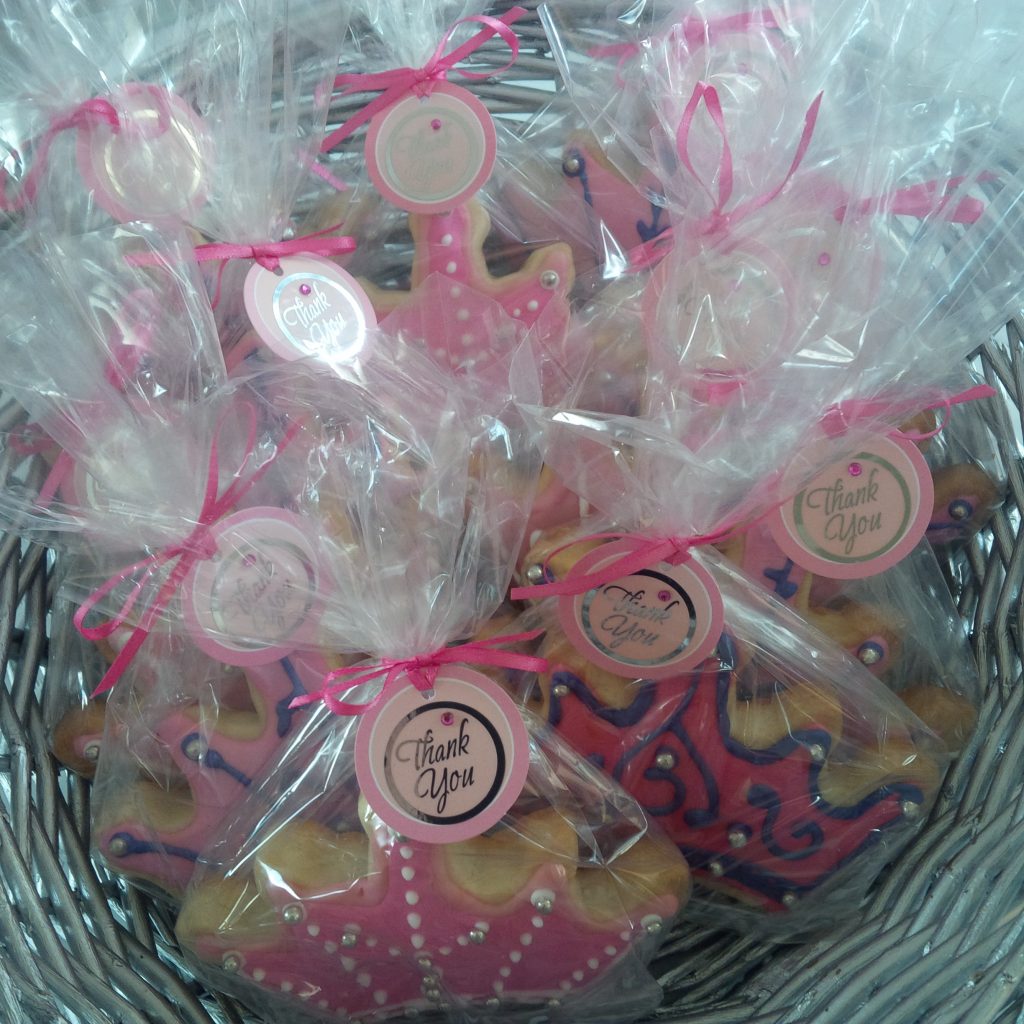 These are just some ways I made Marilenna's princess themed party come to life. Even though in the end it rained on us, thank God we had the tent. I will always remember her first birthday. Thankfully we have plenty of pictures with many wonderful moments captured, like my daughter's smile.