I have a small window opening from my dining room to my kitchen with a ledge.   Perfect for adding some Christmas decor to.   I had a lonely deer figurine there that I had purchased for a previous Christmas.   However that wasn't enough and I knew I had to find something else to go with it.   I looked everywhere but none of my go to stores had anything.   Not to mention my youngest can reach that ledge, so I wanted something non breakable. 
One day while shopping at Winners for Christmas gifts I came across a wooden sign.   The word HOPE in block letters mounted to a base stood out at me and I knew instantly it would work.   Unfortunately it had a slight white wash finish to it, which didn't go with the rest of my decor.   However as I held it in my hands I also knew I could customize it.   The next day I went to a Dollarama and found exactly what I needed there, a pack of foam brushes and a small bottle of silver acrylic paint.   I decided to go with silver so that it went well with all my other Christmas decor.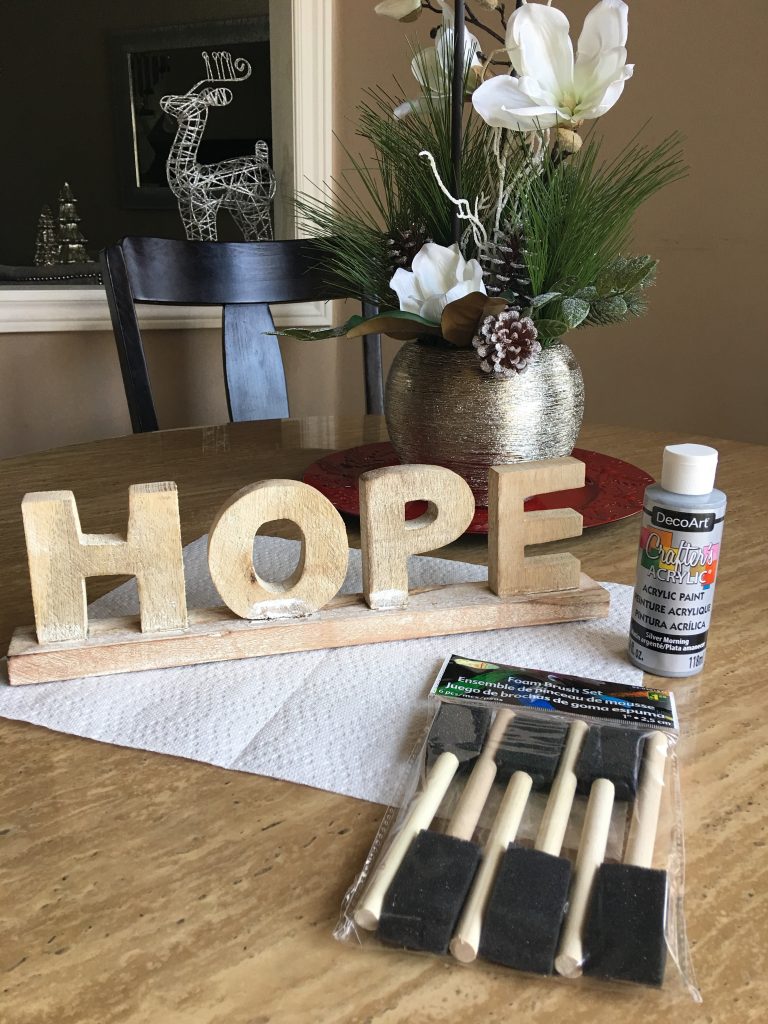 I poured some paint into a plastic bowl and began to apply, for those hard to reach areas I took my scissors and cut off the corners of another brush to create a point.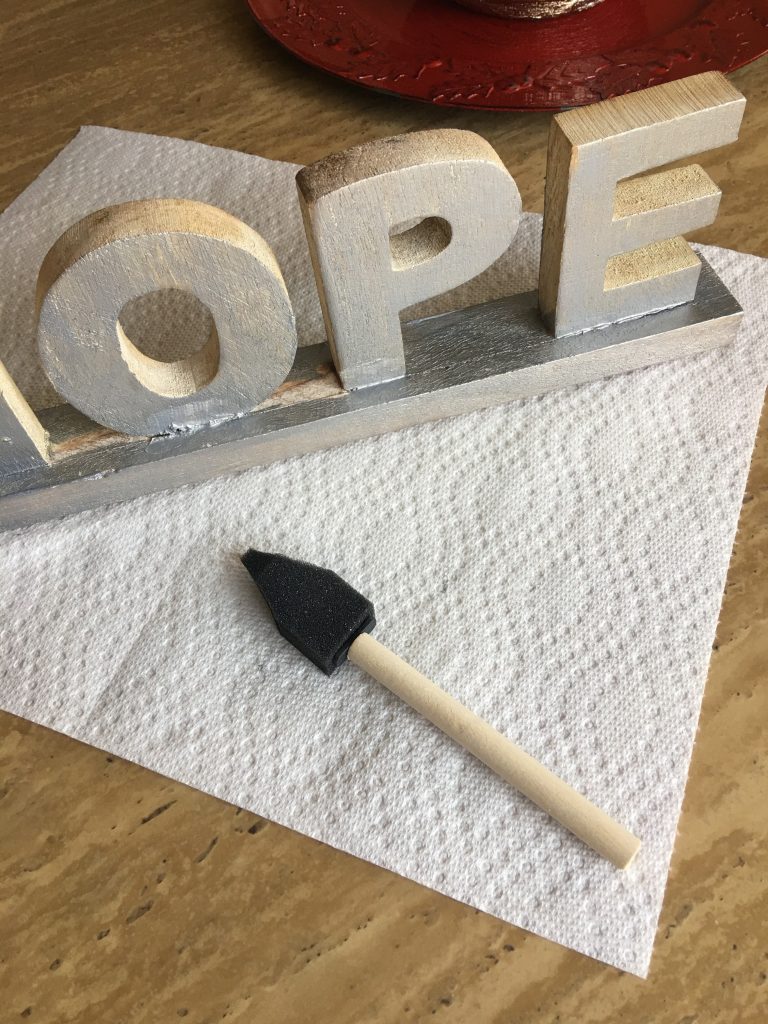 After I made sure all the surfaces had been completely covered I let it dry.   I left it for a day on the ledge to see if the silver paint was enough for me.   In the back of my mind I already had another plan to add more sparkle, after all it is Christmas.   In the end I just couldn't help myself and since I already had a tube of silver glitter and the foam brushes on hand it was a quick application.   I had purchased a pack of glitter liners from a previous visit at Dollarama, perfect for adding some shimmer.   On a side note, all the items required to complete this little project can be found in the arts and crafts section of the store.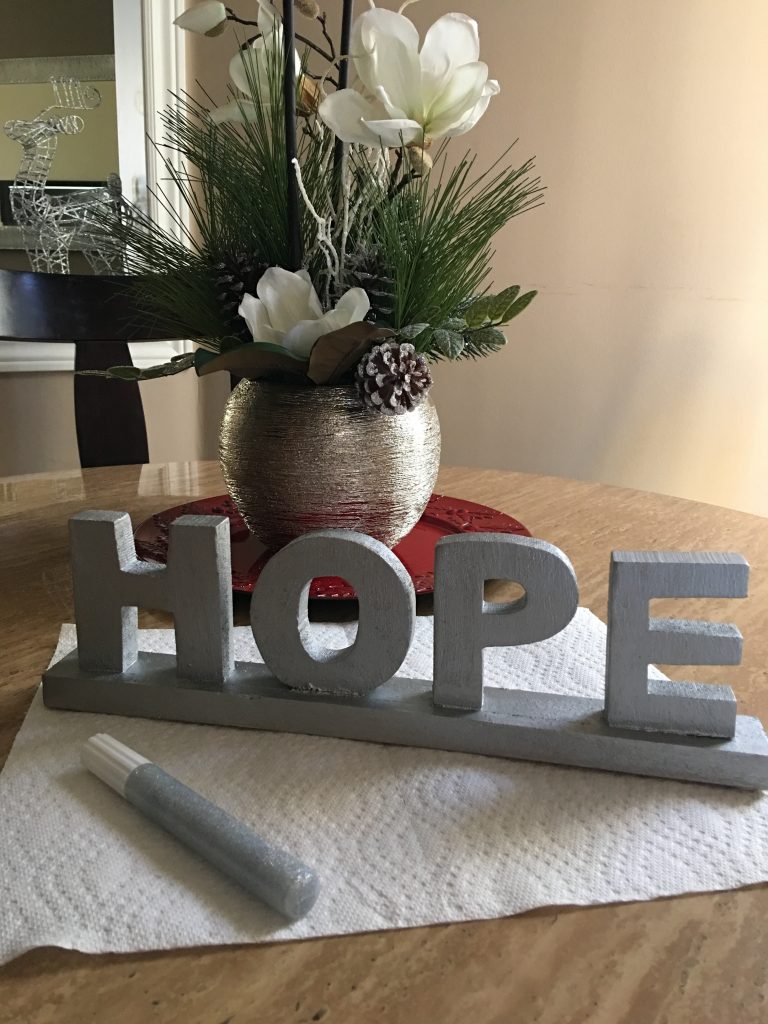 To apply the glitter I squeezed out a little directly on the foam brush and made sure to cover the letters only.    The end result gave the sign that festive feel just like all my other Christmas decor.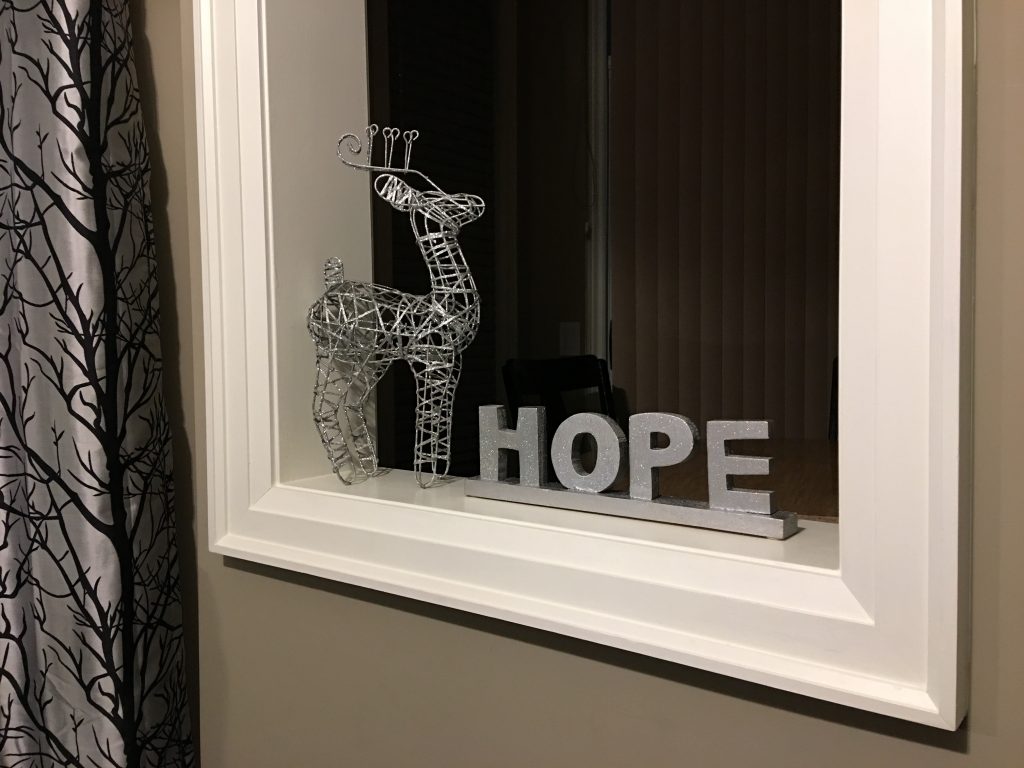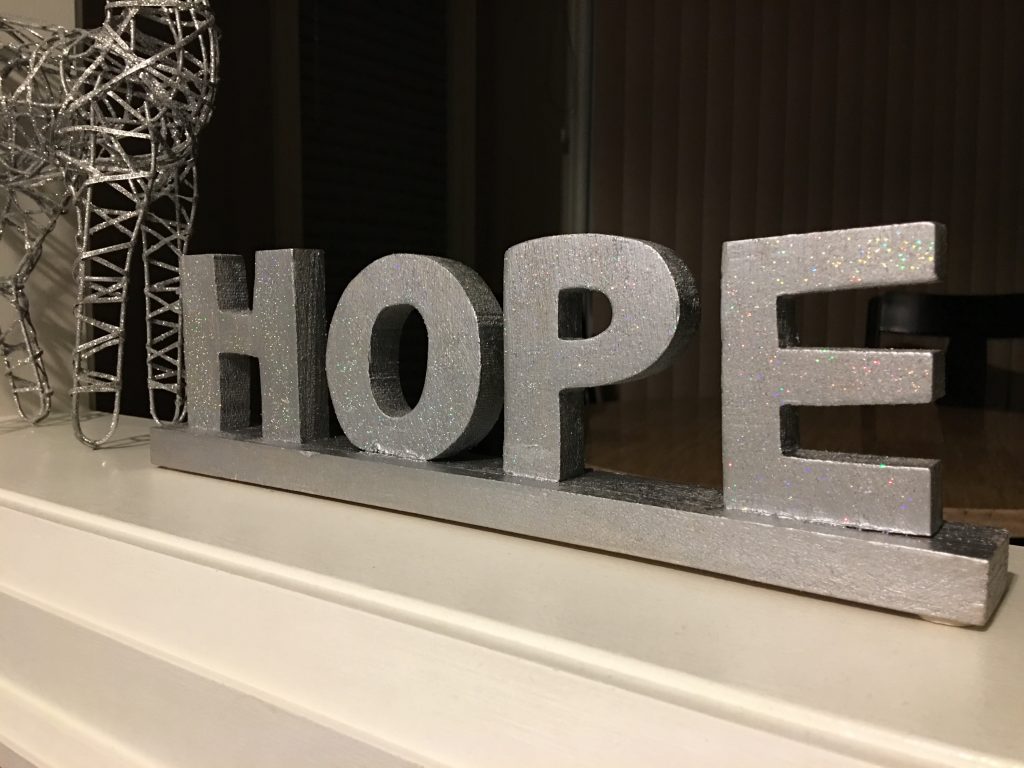 Truth is you look and look for specific pieces and sometimes you can't find anything.   Then when your not looking you end up finding exactly what you wanted.   Sometimes though at first glance it's not exactly what you would like, but take another look and perhaps you can make it work.