I personally love using signage in some shape or form. Just to clarify, I'm not talking about STOP signs and such. I'm talking about signs used to add extra detail at an event or to highlight something. For example, a welcome sign for guests as they enter a party you're hosting. Or a sign that's used as a prop for a photo shoot. Signs not only state the obvious but sometimes they can help personalize a specific theme or convey a special message. Words are powerful and when you use them in a sign of some sort, they become visually important. These days details are everything, long gone are the days of self explanatory. Instead we prefer signs that guide us and perhaps spark a feeling or connection.
I've personally had the opportunity of making some special signs for two of my cousins. One was for a birth date announcement photo shoot. My cousin had a little boy and was expecting again. She had just recently decorated her son's bedroom in a superhero theme to free up the nursery. From there she was inspired to have a professional photo shoot done, as a birth date announcement. A superhero themed photo shoot with all of them wearing superhero related T-Shirts. She had seen something on Pinterest, and wanted me to make a sign to use as a prop for the photo shoot. She supplied me with the black board and markers. The idea for the picture was for them to all pose behind the sign while holding it up together. The photo turned out super cute, she then framed it and hung it in their family room.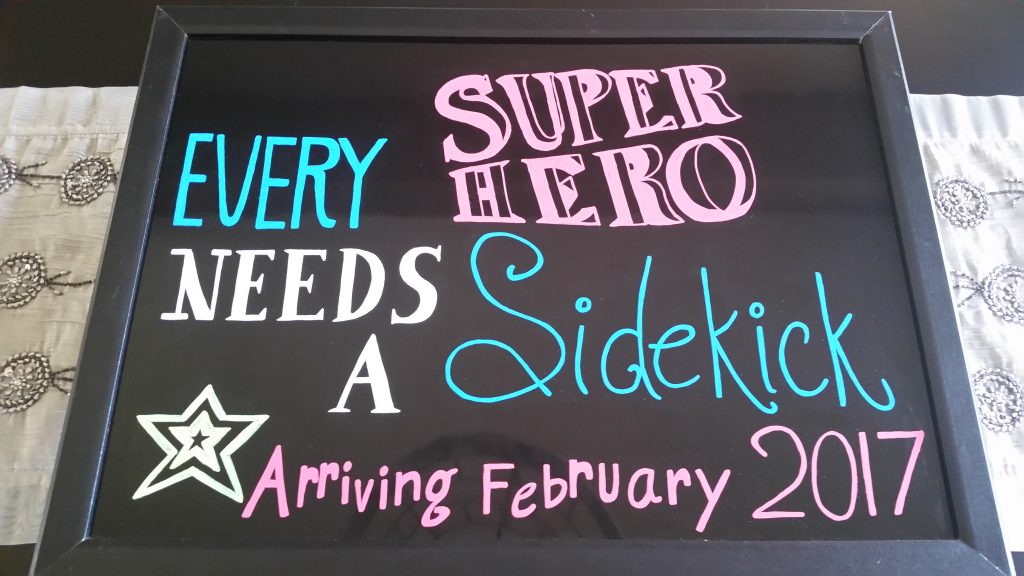 The other sign I made was for my other cousin from Istalia Roche Paper Flowers, back when she was making custom invitations. Her client at the time, who was having a rustic themed wedding wanted a sign for her table seating. My cousin asked me to make it and I was more then happy to do it. She too supplied me with the materials required, a fine point, paint marker and a dark brown, stained, plank of wood. It was actually a wonderful experience for me to try some new media to get both of these signs done.

Last year we had one big birthday party for both of our girls. Since they both enjoy Peppa Pig, I thought it would be the perfect theme for their party. As always I try to incorporate as much details related to the theme. In this case since the birthday party was being held in our backyard, I thought a sign welcoming our guests would be nice. I placed it just beside our backyard door with some balloons on it as well. The chalkboard easel I used belongs to our girls, from Ikea.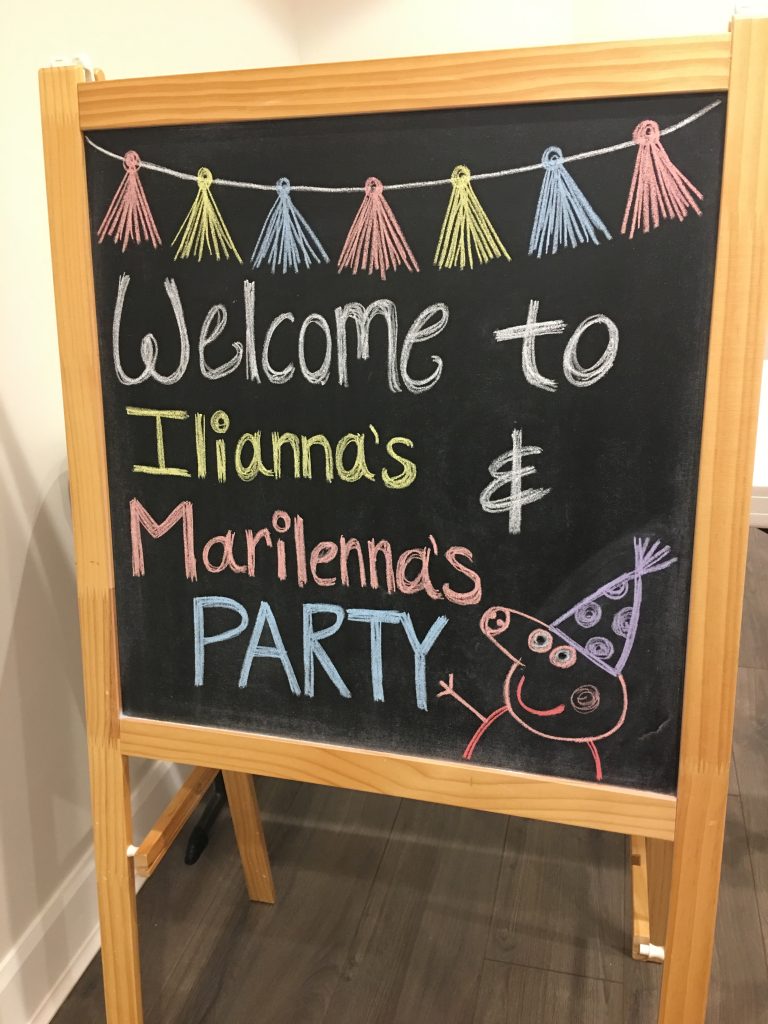 This past fall I made a centerpiece using a faux pumpkin and faux succulents. I wanted to add a little sign to complete the centerpiece. I found this small wooden framed chalkboard at Michaels, perfect for what I wanted. Since you can easily erase and rewrite something else, I was able to make the centerpiece Thanksgiving related when the time came.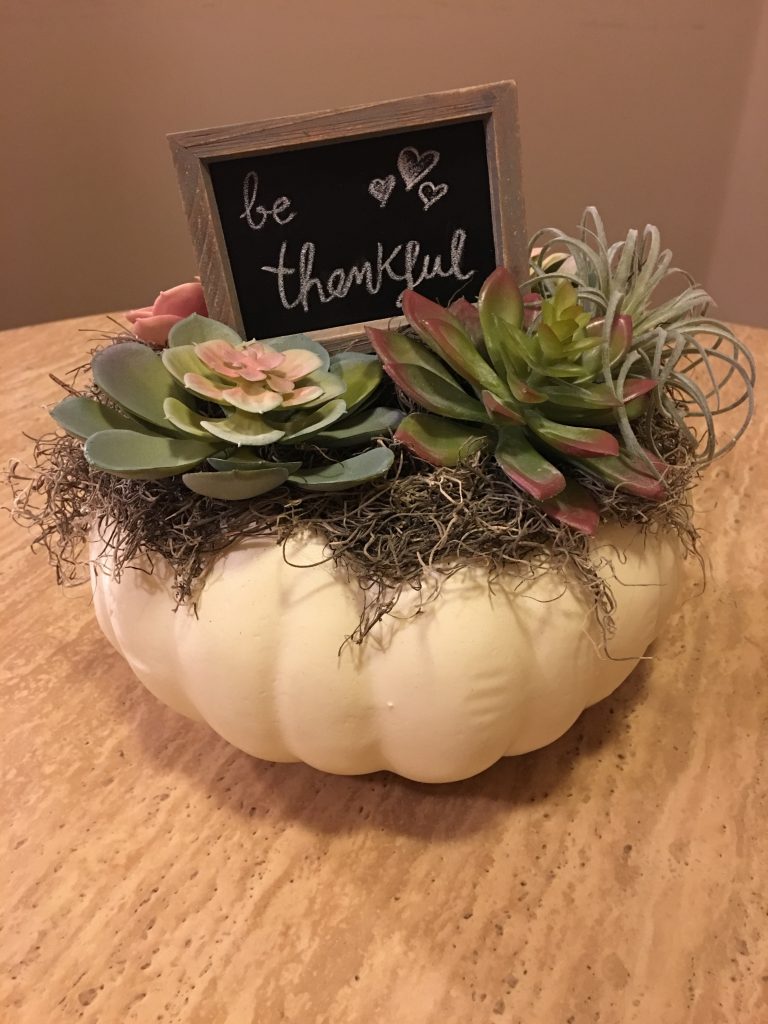 I had a candy buffet at my eldest baptism reception and then a cookie buffet at my youngest. I wanted both buffet's to have a sign, I ended up finding a chalkboard easel frame at Michaels and a picture frame at the Hallmark store. Both served the purpose well and I was able to reuse them too.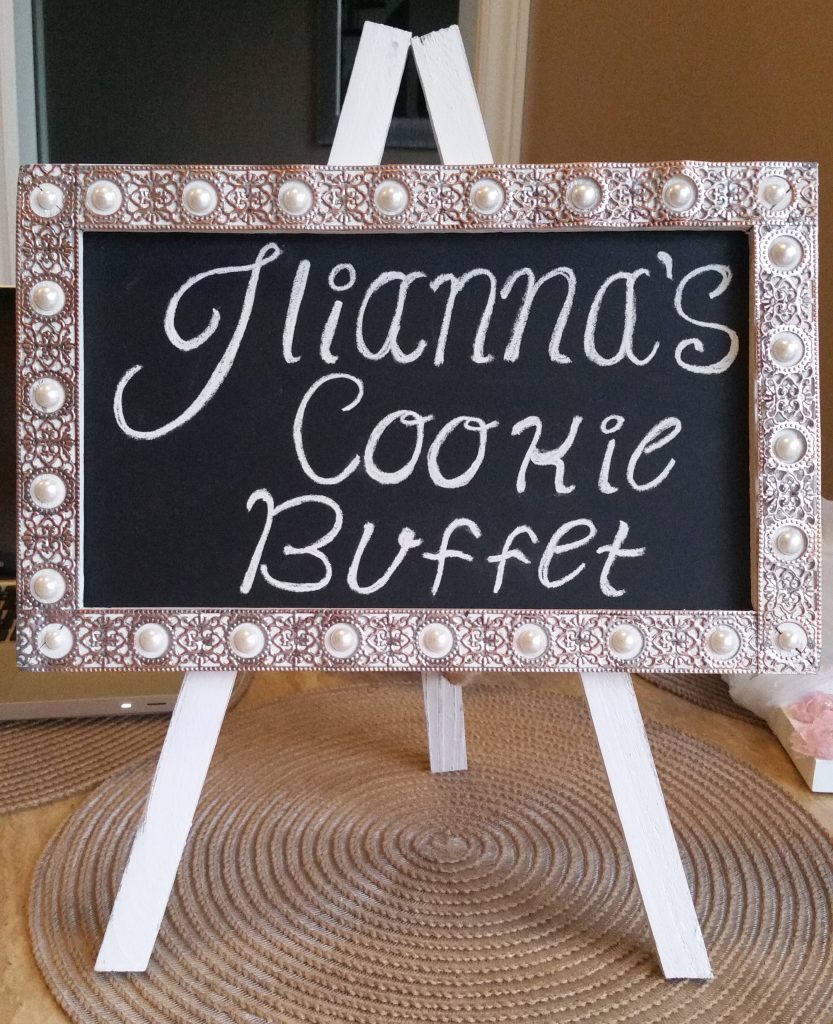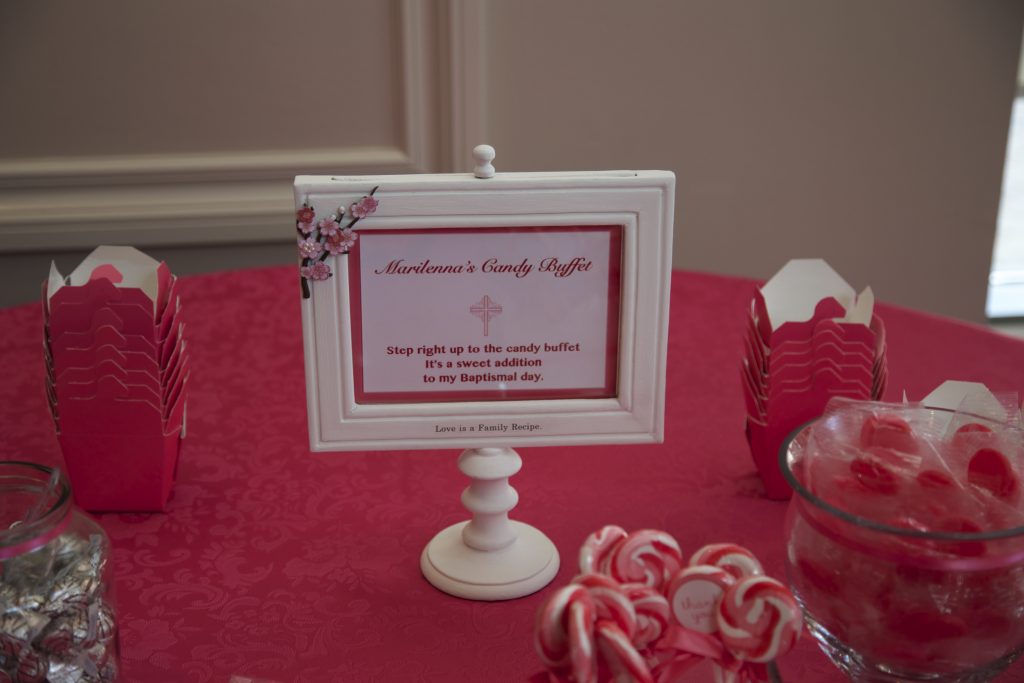 Word signs really do make everything more special. There are so many options out there and the possibilities are truly endless. I know I will continue to use signs, I especially liked the chalkboard easel sign I made for my daughter's birthday party. Since we do tend to host their parties in the backyard. The easel sign is a great way to direct the guests and help with the theme of the party in a welcoming manner. Happy sign making everyone!!!